Sports Writing, Jan 20 (EFE).- The Spanish handball team took a new step towards the semifinals of the European Championships in Hungary and Slovakia, after beating Germany 23-29 this Thursday, in a match where the "Hispanics" offered real defensive lessons in the second half.
A sensational defensive job in which goalkeeper Gonzalo Pérez de Vargas shone in his own light, closing out the game with a total of sixteen saves, ten of which were in a second period in which the Spanish goalkeeper was discouraged by his intervention against the German side.
Still shocked by the absence of Joan Cañellas and Ian Tarrafeta who tested positive for coronavirus a few hours before the start of the match, the Spanish side face their toughest challenge so far in the championship.
And although Germany had more casualties, the German team's direct play made it easier for the German team to take over than the Spanish team who had a much more complicated attack.
A test of maturity to which he is responding, and in what way, young centre-back Agustín Casado, who despite making his European debut in this great international competition, behaves as if he has played a hundred games in the "Hispano" shirt.
It was no problem for Casado, 25, to face tall defenders Johannes Golla and Patrick Wiencek, surprising sometimes with his shot between the lines and another with his ever-successful cross for Adrián Figueras' pivot.
An offensive variation that allowed Spain to position themselves after seven minutes of play with a two-goal lead on the scoreboard (3-5), which seems to dispel any doubt that the absences of Cañellas and Tarrafeta have resulted.
But beating Germany is always tricky and it was enough for Spain to slightly lower their shot success percentage, for Jordi Ribera's men to find themselves behind on the scoreboard (8-7).
Germany didn't waste any minimal missteps by the Spanish team by displaying a quick transition game that stun the Spanish defense out of place.
Best-case scenario for two players such as pivots Patrick Wiencek and Johannes Golla, who despite their size and speed, received the ball without a fight on the six-yard line.
The problem the Spanish side managed to solve when they calmed down their offensive game again, was in the hands of Agustín Casado, who capitalized on two for two with the pivot of Adrià Figueras, who closed the first half with three goals.
Without the possibility of running, Germany began to expose its seams in a static attack, which gradually became more and more entangled in the face of the solidity of the Spanish defense which took a step forward at the end of the first half.
That was and confirmed the fact that Germany failed to score a single goal in the last seven minutes of the first half.
A circumstance that saw Jordi Ribera walk away with a two-goal lead (12-14), which could have been more had the "Hispanics" not rushed in their bid to counterattack.
A sensational defensive work which the Spanish side doubled early in the second half, which the Spanish defender's legs did not reach, the imposing figure of Gonzalo Pérez de Vargas always emerged who, with his stoppage, prevented the scoring. Germany for almost nine minutes.
A drought that the German team couldn't finish even with an attack with seven outfield players ordered by coach Alfred Gislason and that only put Spain ahead on the scoreboard (12-19).
But if the Spanish side bordered on superiority in defence, no less remarkable was the performance in attack of the Spanish team, who despite the constant attempts of the German defender to interfere with the Spanish attack with a foul, always managed to get the ball into the net. extreme, where Ferran Solé is perfect.
It was precisely one goal from Solé, who closed the game with five goals, allowing the "Hispanics" to earn a maximum of eight goals (14-22) with fourteen minutes remaining.
A time in which, despite a quick "counteragol" goal with Germany trying to cling to the match, Spain not only didn't see its performance diminish, but even added players to the festival such as winger Jorge Maqueda, who found, to a large extent, effectiveness in launch that he reduced in the first phase of the tournament.
The best news for the Spanish side, who after beating Germany 23-29 this Thursday, will face Russia in less than twenty-four hours, in a game that will almost certainly take them closer to the European semifinals.
Datasheet:
23 – Alemania: Bitter; Zerbe (1), Wiede (1), Golla (4), Wiencek (2), Köster (3) and Dahmke (1) -equipo initial- Rebmann (ps), Reichmann (2p), Weber (2), Sutzke ( 2), Ernst (1), Steinert (-), Schmidt (-), Zieker (4) and Drux (-)
29 – Spain: Perez de Vargas; Aleix Gómez (4, 2p), Maqueda (6), Casado (5), Antonio García (3), ngel Fernández (-) and Figueras (4) -starting team- Corrales (ps), Gurbindo (1), Peciña ( -), Solé (5), Ariño (-), Gideón Guardiola (-), Sánchez-Migallón (-), Chema Márquez (1) and Odriozola (-)
Score every five minutes: 3-3, 4-5, 8-8, 11-10, 12-13 and 12-14 (Break) 12-16, 14-20, 14-21, 18-24, 21-28 and 23-29 (End).
Referee: Bonaventure and Bonaventure (FRA). Golla was sent off for two minutes by Germany.
Incident: Match day one of Group II of the second phase of the European Championship between Hungary and Slovakia, played at the Ondrej Nepela Arena in Bratislava.
Xavier Villanueva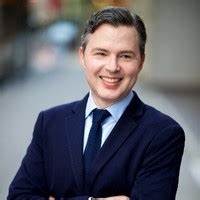 "Problem solver. Proud twitter specialist. Travel aficionado. Introvert. Coffee trailblazer. Professional zombie ninja. Extreme gamer."