On the recently closed 31 December 2021, Cuban player Maikel Azcuy was inducted into the United Kingdom Baseball Hall of Fame, published journalist Francys Romero in his book blog.
The 40-year-old Cuban is England's all-time leader in home runs with (45), hits (322) and RBI (273). He is second in doubles and triples.
In 2015, he won the Triple Crown with the Herts Falcons team, averaging 467 with six home runs and bringing on 28 teammates.
He made his debut with the England national team at the 2012 European Championships and was a member of the team that participated in World Baseball Classic IV Qualifiers in 2016. Due to injury, he had only one stroke in which he hit two. . Britain was eventually knocked out by Israel.
Since 2018, due to the illness of one of his children, Azcuy moved to Germany. Play in the first tier of the country with the Berlin Flamingo.
Azcuy has said goodbye to baseball
Maikel Azcuy was slow to start playing baseball, although his father, Fidel Azcuy, played in five National Series. At first he tried to follow in his father's footsteps as a pitcher, but he was more gifted as a hitter.
Injuries took him off pitch for good and sent him outfield, but he wasn't comfortable there either. In time, he will find that it is his who is in the middle of the field.
However, Azcuy would hate baseball after a series of disappointments. Thanks to his wife and in England, a country with very little baseball tradition, he's made peace with the sport, as he puts it Complete Swing in 2020.
In 2005, Azcuy started living in England after getting married. "When my wife arrived she was looking for me at a club called Pirates of Croydon, I was even a little annoyed with her but it was the best thing that happened to me in Europe and thanks to that I came back to love baseball, I was very well received At the club , I started playing in the second league because I didn't want to play seriously and that went well for me, they wanted to move me to the 1st division where they had another team but I didn't' I didn't want to."
English baseball has an amateur level. The first division, where Azcuy arrived, was known as the National League. Although the league is not yet open to professionalism, it has six teams and has contributed to the development of baseball in England, which allowed them to reach the Pre-Classic World in New York.
The England team also consisted of Cuban Rei Martínez and Arley Lorenzo. Martinez attacked former Major League Baseball players Nate Freiman and Ike Davis in a match against Israel., even though the team was defeated.
Other players inducted into the United Kingdom Baseball Hall of Fame on 31 December were Martyn Dutton, JG Lee and Julian Dodwell.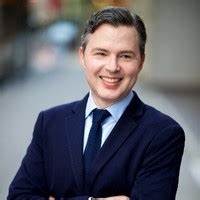 "Problem solver. Proud twitter specialist. Travel aficionado. Introvert. Coffee trailblazer. Professional zombie ninja. Extreme gamer."