Círculo de Economia, a Catalan institution born in 1958 as an evolution of the Joker Club, created under the facade of a chess club to debate interesting topics and share the thoughts and concerns of a group of young people many years before, has become a new president. Jaume Guardiola will be in charge of taking over the baton of this symbolic association, having declared himself victorious in the entity's first election since its founding.
Guardiola was born in Barcelona in 1957. On his father's side, he comes from a business family with Catalan roots. On his mother's side, his grandfather was a doctor from Cantabria, and his grandmother, a teacher from Valladolid. Being very young, they settled in Andalusia, where their mother was born. For this reason, the Circle's new presidential summer was spent between Algeciras and Vilasar de Mar, in the El Maresme region, home to the Guardiola family. Jaume studied Business Science and an MBA from Esade. At the end of the latter, he joined BBVA in 1979, coinciding with his final year of legal studies.
His first relevant position at the entity came in 1990, when he was appointed deputy general manager. Then he was promoted to CEO of Banca Catalana, where he stayed for several years, until, with the arrival of 2000, he was transferred to America. First to Puerto Rico, and then to Argentina, where he became CEO of what was then the Bank of France. At that stage he had to undergo a corralito, something which he said was an important vital moment. In January 2003, with the acquisition of Bancomer by BBVA, he landed in Mexico City as head of the company. "In your working life you go through moments of crisis where you learn a lot, and other great successes. For me, those years were probably the most successful, because I had the opportunity to show Mexico's growth and contribution to the overall figure of the entity, from zero to 40%", said Guardiola.
In 2007 he decided to leave what had been his home for almost 30 years to take over Banco Sabadell. And in the Vallesana entity he lasted until his retirement, in 2021. At that time, he managed to turn the bank of the Catalan bourgeoisie into one of the five most important entities in Spain, he even internationalized it. And it's done through acquisitions, some more profitable, like the case of Caja de Ahorros del Mediterráneo (CAM), and others less profitable, like TBS, a UK subsidiary of Lloyds. He also had to make other important decisions, such as moving the bank's headquarters from Catalonia in response to the process.
Those who have worked with him describe him as friendly, intelligent, restless, always eager for knowledge. "He constantly showed confidence in the team and delegated a lot," they said. They highlight his ability to create a good atmosphere, knowing how to adapt his speech to every situation and depending on the person he's addressing: "he always finds the right words with every person he's talking to". As well as his elegance in form, "real man". He himself, in fact, highlights his ability to engage and engage people. "When you change positions as often and in different environments as I do, individualism doesn't work," he says, boasting of being able to diagnose, discover and identify internal talent, "something that is essential in M&A (fusion and acquisition) operations". It also highlights how some of the people he identified at the time had held key positions over the years.
Guardiola's retirement, however, can be described, without a doubt, as active. In April 2021, the year of his retirement, he signed with Joan Laporta's Barcelona Football Club as president of the economic commission. The position he will leave at the next meeting because it does not match his new position. His love for Barcelona stems from a family tradition. His grandfather, being a member of club number 13, was a director, and his father, currently, is member number 16. But, apart from being claimed by the club, also in June of that year he was appointed president of Esade. supervisory Board. Guardiola wasted no time in praising the institution. "This is a Spanish management training school, and the evidence is that two of the 25 largest companies in the United States are run by Esade alumni: Duato, from Johnson and Johnson, and Ramón Laguarta, at the head of Pepsico," he said. highlight. .
Now, after the election, "a period of intense activity where you dedicate yourself relentlessly to that mission and you can think of nothing but seeking support within the Circle", Guardiola hopes to have time to enjoy what he loves most: his family. Married to a lawyer, a Generalitat official, he has three children: two boys and a girl. The oldest film studied at New York University, the second followed in his footsteps and did Business Administration at Esade, although his work was far from finance and dedicated to the world of video games in Norway, and the little one also chose Esade to study Law. In addition, he has a granddaughter and another is on the way.
He also loves culture. He is an avid reader, with a preference for current political essays and historical novels. A theme that is brought to the cinema, because he prefers to see feature films that reflect real events or that have some historical or political component. A sports lover, now more into golf, tennis or rowing tennis, with the arrival of summer he likes to go out to sea in his little boat, and spend time in L'emporda. Precisely the sea is something he really misses when he lives in a city without a beach. Another obsession is to contribute to civil society. He had his first experience in 1992, as an elite volunteer at the technical operations center for the Barcelona games, a position where he was in charge of the Olympic port area and sailing events. Now, as president of Circulo, his intention is to open the institution to the evolution of civil society, as it has done throughout its history.
independence. Guardiola has stressed on several occasions that he is not an independentista, but rather a Catalanist with liberal beliefs and with full faith in equal opportunity. In addition, he describes himself as a defender of democracy and a critic of populist movements that are "currently attacking the economy."
Mission. Achieving a more balanced functioning of the social economy that advocates for the defense of the planet. That is the mission of Guardiola, the supervisory board of Esade and the Economic Circle, the institutions under his presidency.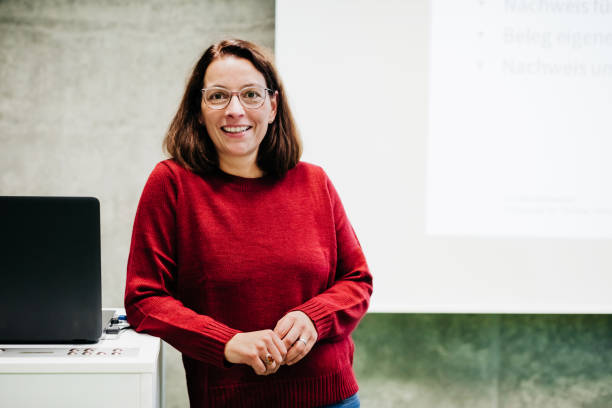 "Web specialist. Incurable twitteraholic. Explorer. Organizer. Internet nerd. Avid student."