The United Nations is very concerned. There have been reports of a mass exodus from the Tigray region of Ethiopia. There, Prime Minister Abiy Ahmed will be at the front.
The United Nations High Commissioner for Refugees (UNHCR) has received reports that at least 8,000 people, possibly as many as 20,000, have been forced to flee west in Tigray near the borders with Sudan and Eritrea in recent days.
"UNHCR has received very disturbing reports of a new influx of refugees," he said in an announcement on Wednesday.
Witnesses said a large number of civilians had been arrested in the area, but no information was confirmed by independent sources.
Abiy ved fronten
Along with reports of mass flights, the government in Addis Ababa stated that Prime Minister Abiy Ahmed had been "at the forefront" since Tuesday. Exactly where the 2019 Peace Prize winner is located is unknown.
"This is a time where it is necessary to lead a country to martyrdom," Abiy said before leaving.
According to the Ethiopian Ministry of Information, government forces have killed 12 TPLF leaders in the past two days. It is not known who they were or where they were killed.
Military attack
One year ago, Abiy launched a massive military offensive to topple the region's ruling party, the Tigray Liberation Front (TPLF).
Eritrean troops assisted in the attack. So did regional troops and militia from Amhara. They moved to western Tigray, a fertile area they accuse the TPLF of having annexed three decades ago.
Tens of thousands of civilians were forced to flee the area. Many traveled west to neighboring Sudan. Another east in Tigray. At the same time, many civilians from Amhara have moved.
Ethnic cleansing
US Secretary of State Antony Blinken warned in March this year that ethnic cleansing in the area, now controlled by the Amhara militia backed by Ethiopian and Eritrean government forces, was likely.
According to eyewitnesses, troops on Saturday filled 21 buses with civilians, most of them elderly, women and children, who then disappeared to the east.
– They were told to bring their own luggage and be taken to the Tekeze river, said an eye witness.
– I now remain hidden, he added.
Dramatic slump
The International Committee of the Red Cross (ICRC) warned on Wednesday against a dramatic decline in the situation of hundreds of thousands of displaced people in Ethiopia.
– It is a race against time to meet some of the most pressing humanitarian needs, said the ICRC's head of activities in the country, Nicolas Von Arx.
In recent weeks, a growing number of countries have been encouraging their citizens to leave Ethiopia. On Wednesday, Britain made it clear that it was urgent.
"I urge all UK nationals – under whatever circumstances they may be – to travel immediately as long as commercial flights are available and airports are open," said Africa Minister Vicky Ford.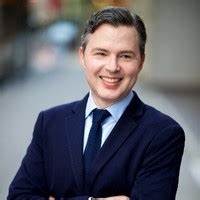 "Problem solver. Proud twitter specialist. Travel aficionado. Introvert. Coffee trailblazer. Professional zombie ninja. Extreme gamer."