EFE.- President Andrés Manuel López Obrador regrets the death of Desmond Tutu this Sunday, Archbishop of South Africa Emeritus and Nobel Peace Prize Winner which is key in the fight against "apartheid".
"Desmond Tutu, a friend of Nelson Mandela in the fight against racism, died today at the age of 90 in South Africa," Mexico's president said on his social network.
The Mexican president recalled one of the most famous sayings of Tutu, who died in Cape Town, in southwestern South Africa.
"One of his phrases is short but powerful and true: 'If you are neutral in a situation of injustice, you have chosen the side of the oppressor,'" quotes López Obrador.
The news of the death was announced by the Government of South Africa earlier in the day and shortly thereafter, also confirmed by the Anglican Church of South Africa and the Desmond & Leah Tutu Yayasan Foundation (his wife's name).
Awarded the 1984 Nobel Peace Prize for his struggle against the brutal racist suppression of apartheid in South Africa, Tutu is considered one of the key figures in contemporary South African history.
Other international leaders mourning his death include Boris Johnson, the British Prime Minister, Pope Francis, and Tibet's top spiritual leader, the Dalai Lama.
Born in 1931 in Klerksdorp, a small town southwest of Johannesburg, Tutu began his career as a teacher before studying theology and ordaining himself as a pastor of the Anglican Church in 1960.
In 1975 he was appointed dean of the Anglican cathedral in Johannesburg, a position accepted for the first time by a black man, and lived in the ghetto district of Soweto, on the same street as Mandela's residence.
Follow business information and news on Forbes Mexico
There he witnessed one of the most shocking stages of apartheid, with the student protests of 1976 – in which more than 600 people died, most of them young – the biggest exponent.
In 1977 he was made bishop of Lesotho and, just a year later, he was made secretary general of the South African Council of Churches.
It was then that he began to openly state his support for the Black Awareness movement and intensified his anti-apartheid activism until he became an international figure.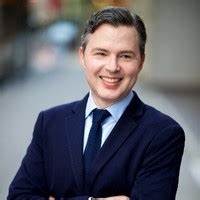 "Problem solver. Proud twitter specialist. Travel aficionado. Introvert. Coffee trailblazer. Professional zombie ninja. Extreme gamer."