An Israeli company is developing a body camera with facial recognition technology for Israeli troops.
Built by Yozmot, a strategic planning firm owned by former Israeli army chief Colonel Dany Tirza, the technology will allow troops to scan crowds and locate suspects in real time, even if their faces are obscured, and build a database of those identities.
"The police will know who he is dealing with," Tirza told French Media Agency (AFP).
He said he partnered with Tel Aviv-based Corsight AI to develop the technology, which he said was already being tested by Australian and British police.
However, Corsight CEO Rob Watts refused to confirm the collaboration with Yozmot, according to AFP, but says it is working with about 230 "integrators" around the world who build facial recognition software into cameras.
"What we want to do is promote facial recognition as a force for good," he said.
Facial recognition in law enforcement has drawn criticism around the world, with the US tech giant backing away from providing the technology to police, citing privacy risks.
READ: Brazil's former president calls for Palestinian rights to be defended
Facebook, Microsoft, Amazon and IBM have temporarily or permanently suspended sales of facial recognition software to law enforcement.
Israel's use of surveillance and facial recognition appears to be one of the most complicated applications of such technology by a country seeking to control a conquered population, according to experts at digital civil rights organization AccessNow.
Israeli soldiers participated in a competition in 2019 to see who could capture the most photos of Palestinian faces, including children and the elderly, with the Washington Post saying that "at a minimum," the total number of images collected "increased by the thousands."
Several Palestinians, mostly older women, reportedly refused to be photographed, but the army forced them to do so.
The newspaper is based on interviews with six former Israeli soldiers. All of them spoke to the Post or the advocacy group "Breaking the Silence" on condition of anonymity, fearing the repercussions.
Watts added that his company employs Tony Porter, the former UK surveillance camera commissioner, as its head of privacy, and the software blurs or erases the faces of unauthorized persons in seconds.
"Why do I need a credit card? I don't need one, I have a face," he said. "Consumers will very, very quickly and easily adopt facial recognition because it's easy."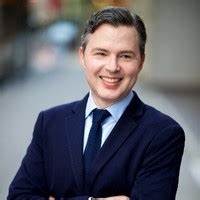 "Problem solver. Proud twitter specialist. Travel aficionado. Introvert. Coffee trailblazer. Professional zombie ninja. Extreme gamer."