British oil company bp has appointed Andres Guevara De la Vega new president for your business at Spanish, removing Carlos Barrasa from his position, the company reported.
As such, Spain's new president bp replaces Barrasa, who had only been in office for a year, when he took over from Luis Aires. Barrasa left the company, after more than two decades of career in multinational companies, to take a new professional stage.
The group indicated that from his new position, Guevara de la Vega will contribute to strengthening the company's strategy and consolidating the role that bp will play in the process of Spain's energy transition.
The new president bp Spain joined the group in 2005 in the United States, after passing through McKinsey & Company. Early in his career with the group, he worked in the oil supply and trading area for Latin America based in Chicago, and later, from London and Brazil, he spent most of his career leading the development of the exploration, and production and natural gas value chain businesses.
In this role, Guevara De la Vega, a cum laude graduate in Production Engineering from Simón Bolívar University in Caracas (Venezuela), has worked on projects in Southern Europe, with a focus on Spain and Italy, West Africa, Egypt, Trinidad, Russia, Argentina , and English.
BUSINESS EXPERTS TO CONTRIBUTE TO DECARBONIZATION
In addition, since 2019 he has been at the forefront of developing new businesses related to carbon capture and storage (CCS) and hydrogen.
From his last position as vice president of the City Integrated Solutions business globally, he has contributed to the search for decarbonization solutions for cities and regions, with the goal of fulfilling bp's ambition to become a clean zero emission company by 2050 or earlier.
It is precisely from this position that he has led initiatives with the city of Houston and, more recently, with the city of Aberdeen to explore decarbonization opportunities in these cities, such as the adoption of electric urban transport, promotion of the circular economy and hydrogen development, among others.
This experience in global projects for decarbonization will enable the new president bp Spain to contribute to consolidating the recently launched Valencia Community Clean Energy Center, where he has worked with the Spanish team, and which is a project positioned as spearheading the group's transformation in the country towards integrated energy company.
Guevara de la Vega stressed that the company's future in Spain is "as exciting as its past." "We have a unique opportunity in the challenges posed by the energy transition, leveraging our position in businesses such as biofuels, lubricants, gas and electricity, and transforming the Castellón refinery into a Clean Energy Center, increasing investment in renewable energy. and contribute to the decarbonization goals of Spain and possibly the rest of Europe. I am very proud to be able to lead and work with a team that can confidently look to the future," he said.

Post View:
21
---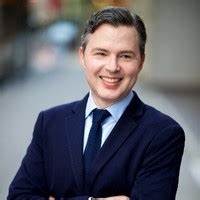 "Problem solver. Proud twitter specialist. Travel aficionado. Introvert. Coffee trailblazer. Professional zombie ninja. Extreme gamer."