There will be a match vote at the MDG national meeting on Sunday. Four candidates are vying for two vice chairpersons. Deputy incumbent Arild Hermstad will also be challenged.
The stage is set for a real election thriller on Sunday, when the entire MDG management is ready for the election.
Kris Rokkan Iversen has chosen to thank himself. This means that one of the two deputy leadership positions in the party is vacant.
The nomination committee has been running for re-election for the remainder of the leadership, party leader Une Bastholm, party secretary Torkil Vederhus and deputy leader Arild Hermstad.
Ingrid Liland (32) has been nominated by the nomination committee to replace Rokkan – it didn't happen without a fight.
He was challenged by Natalia Golis (41), who is the mayor of the Vestland region.
But also current deputy leader Arild Hermstad should be in the match voting. It is not uncommon for political parties in Norway for the incumbent leadership to be challenged. Usually, re-election is a pure formality.
To Aftenposten, Hermstad said it was good for the party's democracy that he was challenged.
– It shows that there are a lot of hungry people in the party who want to make a difference, he believes. He said it also helped make him realize that belief in politics is not something to be taken for granted.
– It makes me sharper as one of the leaders in the party.
– Missing the drive from the party leadership
One of the challengers is Kristoffer Robin Haug. The Viken politician is Une Bastholm's deputy at the Storting, and has met there throughout the fall, while the party leader is on parental leave. In addition, he is the party's health policy spokesperson and sits on the county council in Viken.
Haug interprets both the election results and the results of the internal election evaluation, as a clear signal that the party must stop appearing as a party that only has policies for the climate and the environment.
– I think we should be a party that communicates that we are responsible for all parts of politics, he said.
– The evaluation you referred to was carried out by Arild Hermstad. What makes you still want to challenge the sitting leader as well?
– I think Arild has done a very good evaluation. At the same time, I may be missing a bit of encouragement from the party leadership to start with major changes. When we have received clear signals from both voters and evaluations, we need energy to start doing something different. I want to start. Then it's up to the party to decide if I should earn that trust.
– Significant management resources
Ingrid Liland is described as an MDGs veteran, but is only 32 years old. When he entered politics, he was 21 years old. He has sat on the party's program committee three times, most recently last year. In 2017, he led the program committee. In recent years, he has not been very active in the party, other than sitting on the central council. Now he is the candidate the nomination committee wants.
In their attitude, they argue that he is a significant management resource, and a good addition to management.
Liland is from Vikna in Nord-Trøndelag. Has a master's degree in musicology, but currently works as an entrepreneur in his own company. In addition, he has a past as Norwegian champion at karaoke from 2019. He represented Norway during the World Cup at karaoke in Tokyo.
– Will there be more karaoke at the MDGs if you become vice chairman?
– Yes, and revue. The review genre is underrated. This is political satire at its best.
– Is that how you sell yourself to the party?
– I'll probably talk more about the role of the party than karaoke, said Liland. He spoke warmly about building a party organization.
– I want to go out and build a movement, along with the grassroots in the city council and local team. I want to spend my time on it. There are more who agree with the MDGs than those who vote for the MDGs, and we must hijack them, he said.
– Need someone in the trenches
The newest challenger is Natalia Golis, 41, who is the regional mayor for MDGs in the Vestland area.
Golis grew up in California in the US, now lives partly in Kvam and partly in Bergen. He grew up on a biological farm in California, but with a Norwegian mother.
He told Aftenposten that he believes it is very important that the party leadership has active politicians who are in position with its leadership group. That's why he's running for election.
– We are a young party, so we have to be a little generous, but I think we tend to be very voted for by the unions. As an active politician, you are in the trenches every day, you have a political pulse. "I think it's important to recognize the competence and experience it provides," said Golis.
He believed that this would make a huge difference to the party.
– They don't get full time employees of the organization, but I believe that the co-leader should not be a second party secretary. They must be political leaders. After all, it is politicians who practice politics every day, he said.
Golis stressed to Aftenposten that he only wanted to challenge Ingrid Liland, not Hermstad representatives.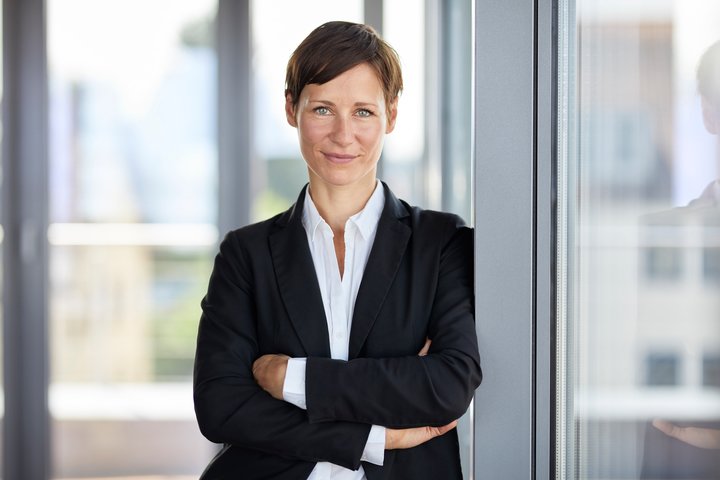 "Social media guru. Total beer fanatic. Tv ninja. Typical coffee fan. Amateur entrepreneur. Unapologetic food scholar."