FILE PHOTO: A saltwater pool used to extract lithium is seen next to a mining camp at Salar del Rincon, in Salta, Argentina August 12, 2021. Image taken August 12, 2021. REUTERS/Agustin Marcarian
January 18 (Reuters) – Lake Resources Australia said Wednesday its production target for the Kachi Lithium Brine project in Argentina will be set at 50,000 tonnes per year of lithium carbonate, nearly double its previous estimate.
The company had previously set a target base case for a definitive feasibility study, which serves as the basis for raising funds, of 25,500 tonnes.
This increased objectives based on potentially positive drilling results, increased demand from potential purchasing partners, financing interest from credit bureaus from Canada and the United Kingdom, and favorable policies from Argentina, among other reasons, he said.
"We are well positioned given the quality of resources, leading technology and key financial partnerships to secure the optimal set of purchase agreements in line with this expansion plan," said Lake president Stu Crow.
Lithium prices rose sharply last year thanks to the billions of dollars in investments automakers have begun to make shifting to cleaner modes of transportation amid international efforts to reduce carbon emissions.
In 2021, the New South Wales-based mining company will join forces with California-based clean technology company Lilac Solutions to co-develop the Kachi project, in which Lilac will invest nearly $50 million.
(Reporting by Sameer Banekar in Bengaluru; Edited in Spanish by Maximilian Heath)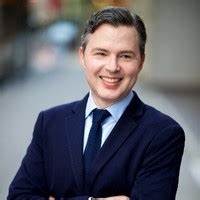 "Problem solver. Proud twitter specialist. Travel aficionado. Introvert. Coffee trailblazer. Professional zombie ninja. Extreme gamer."