AutoStore shares took a real hit last week and fell 26 percent after a heated lawsuit with Ocado Group continued in full force. It's all about AutoStore suing Ocado Group for patent infringement on some of their technology.
In December, it was announced that the US International Trade Commission, the ITC, in a decision concluded that three of AutoStore's patents were invalid, and last week the UK's Ocado Group issued a very harsh press release in which the Norwegian company had its passport passed.
The latest development in the case is that AutoStore is processing all lawsuits for patent infringement that the company initiated against the Ocado Group in late 2020, according to the exchange's announcement on Monday morning.
Lawsuits have been filed in several arenas, including the US International Trade Commission and the UK High Court.
Ocado itself has initiated lawsuits against AutoStore in the US and Germany.
Positive development
In its report, AutoStore highlights the latest positive developments for companies in European litigation.
Last week, the European Patent Office confirmed the validity of one of the company's key patents, and AutoStore is also sharpening its case processing in the UK to focus on three patents, and is in the process of adding two more patents.
"We are doing this to further strengthen the patent case against Ocado," the company wrote.
The report also states that Ocado's request for an injunction against AutoStore's Black Line robot was not granted in last month's lawsuit. Other proceedings with respect to the Black Line series are ongoing, but this is not expected to have a commercial impact on the AutoStore.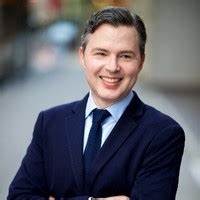 "Problem solver. Proud twitter specialist. Travel aficionado. Introvert. Coffee trailblazer. Professional zombie ninja. Extreme gamer."