The child of Big Brother star Jade Goody will join the cast of Eastenders in his acting presentation.
19-year-old Bobby Brazier will join the long-running BBC cleanser in the late spring and has previously started shooting scenes.
Bobby will depict Freddie Slater, child of Maureen "Little Mo" Slater.
The personality of Freddie was most recently seen in Walford in May 2006 when he and his mom left to begin another life.
Presently he is getting back to Albert Square, matured 18, and winds up on a way that could prompt heartbreak.Goody, who passed on in 2009 matured 27 subsequent to being determined to have cervical disease, had Bobby and his sibling Freddy, presently 17, with individual unscripted television star Jeff Brazier.
She loved EastEnders and in 2006 supposedly requested of two of its stars to converse with their managers about getting her a job during an opportunity meeting at V Festival.
Bobby Brazier much obliged 'lovely' Eastenders cast
Bobby Brazier said: "I'm truly eager to join the cast of EastEnders – that far's been awesome. Everyone has been so gorgeous to me and made getting comfortable more straightforward than I might have trusted.
"Venturing into the acting scene has forever been a dream of mine and doing that with EastEnders as a Slater is a gift, I'm extremely thankful.
"Cherishing each moment of Freddie up to this point and can hardly hold on to see what the future holds for him in Walford."
BBC managers guarantee 'a difficult situation' as Freddie Slater returns
Depicting his personality, show supervisors said: "An energizer bunny and a difficult situation, Freddie Slater shows at least a bit of kindness of gold yet can't resist the urge to find himself mixed up with naughtiness.
"While he's sweet similar to his mum, he positively isn't bashful and figures out how to create a ruckus any place he goes – yet would he say he is a genuine Slater on a fundamental level?"
Chris Clenshaw, EastEnders' chief maker, said: "Freddie Slater is a turbulent 18-year-old with a bleeding heart.
"A current fellow who's in contact with his otherworldly side. He's philosophical, tolerating, yet loaded with underhandedness and commits errors.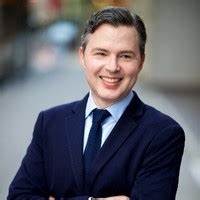 "Problem solver. Proud twitter specialist. Travel aficionado. Introvert. Coffee trailblazer. Professional zombie ninja. Extreme gamer."