under the motto "Together for a Shared Future", in February will be staged XXIV Winter Olympic Games in Beijing; This will be an event where Xi Jinping will try to show the world the strength and economic potential of a growing Asian country, while praising the nationalist pride of its nation, as a maneuver to reduce political-social discontent in some of the country's social strata.
2022 for Xi is an important year in his political destiny, after the climax of the match, preparations will begin for the celebration of XX Chinese Communist Party Congress, in which a third term is expected to be approved, which would make him, after Mao Zedong, the country's most enduring leader.
Although China has transformed itself economically in the last 30 years, lifting large numbers of families out of poverty, it is also true that its repressive and anti-democratic system has been exacerbated, generating great discontent, especially among the young population who, at the same time, , well aware of the events of Tianamen Square (1989), which become more relevant when witnessing events of repression, censorship and human rights violations in Hong Kong; in Xinjiang, the land of the Uighurs, Tibet and many other places.
In the face of political pressure from large sections of the Chinese population who, despite certain economic improvements, feel permanently watched over and subjugated as in the era of the Maoist Cultural Revolution (1966-1976), Xi has continued and launched strategic policies that exalt Maoist Philosophy, which had been forgotten for more than a decade. of 30 years, promoting, on the one hand, greater economic equality and, on the other, trying to convince his opponents of his incomprehensible leadership, establishing himself as a staunch follower of Marxist-Leninist-Maoist doctrine .
Xi seeks to perpetuate his country's economic success, obscured by a look at inequality, in what should be a classless society. It is disgusting to see, especially in China's big cities, the enormous social gap between those who have benefited from the development of "Chinese-style communism" and those who still live in poverty.
Corruption is another continuing problem. Just to mention a very famous case in recent months and in relation to the Olympics, it is a case related to the famous and now hidden Chinese tennis player Peng Shuai (35 years old) who became number one in the world in doubles, and who recently condemned for being raped in 2014 by former Vice President Zhang Gaoli, 75. The issue has generated such outrage that the World Women's Tennis Association (WTA) itself has suspended all of its tournaments in China in protest at what was revealed.
Another no less important event that also put Xi in a very bad light in his desire to shock the world, was that the place where the winter games would be held did not record the required level of snow, from what had been seen in the need to use artificial production methods. , as opposed to the fight against global warming and commitments to reduce emissions, a fact that is feared, may even lead to protests among competitors themselves.
Hosting the Winter Olympics seems just another demonstration by Xi Jinping to brag about the achievements of his government which began in 2012, and to win his third election in the final quarter of the year. For now, and despite the absence of top officials from the US, Australia, Canada and Britain at the opening match on February 4 in protest against violations of human rights and freedoms, Xi will be accompanied by co-religionists Vladimir Putin, Russia's President.
BY AGUSTIN GARCIA VILLA
ECONOMIC ANALYSIS
ORBE@ELHERALDODEMEXICO.COM
MAAZ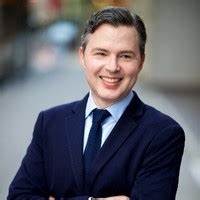 "Problem solver. Proud twitter specialist. Travel aficionado. Introvert. Coffee trailblazer. Professional zombie ninja. Extreme gamer."