The artist's first record since Lemonade has been met with a blockbuster response – and a spot of controversy.Beyoncé has released her long-anticipated album Renaissance – her first solo studio record in six years – to a blockbuster response from fans and critics, as well as a spot of controversy.
A 16-track dance record packed with high-profile, genre-spanning collaborators including Drake, Skrillex and Grace Jones, Renaissance is the first in a planned trilogy, Beyoncé said, in a statement uploaded to her website the day before the album's release.
"This three act project was recorded over three years during the pandemic," the 28-time Grammy-winning artist wrote. "My intention was to create a safe place. A place without judgement. A place to be free of perfectionism and overthinking. A place to scream, release, feel freedom."In the statement, she also paid homage to her "beautiful husband and muse" Jay-Z and her family, as well as her late uncle Jonny – a gay man who Beyoncé referred to as "my godmother and the first person to expose me to a lot of the music and culture that serve as inspiration for this album".
Those inspirations come thick and fast on the album, according to a four-star Guardian review of Renaissance which called it the "soundtrack for a feral summer of chaos and joy", abundant with references to international dance traditions including Afrobeat, Jersey Club and New Jack Swing. "It's a celebration of living abundantly and outside the realms of others' expectations," wrote Tara Joshi.
Rolling Stone lauded Beyoncé's refreshing curation of collaborators, who also include queer club figureheads Big Freedia and Honey Dijon: "Her wide palette illustrates how the best parties blend racial and gender identities, sexual orientations, and aesthetic sensibilities in harmonious ways that belie our tortured and often bigoted public discourse."
In a tweet in June, Big Freedia said it "feels surreal" to be on a track with Beyoncé: "I'm so honored to be a part of this special moment."The lead-up to Renaissance has been unusually long – at least by Beyoncé's standards, following the surprise drops of her two most recent records, 2013's self-titled and 2016's feverishly acclaimed visual album Lemonade.
Renaissance, in comparison, was preceded by a six-week rollout, including last month's lead single Break My Soul, a song which – with its call to arms to "release ya job" – was hailed as the anthem of the Great Resignation.
A leak – and a controversy
The release, however, has not been without its problems. It leaked in full two days early, though her legion of fans – collectively titled the Beyhive – immediately called for listeners to "respect her wishes" on Twitter and wait for the official drop.
Beyoncé thanked her fans in a statement made at Renaissance's official release time. "I can't thank y'all enough for your love and protection," she said. "I appreciate you for calling out anyone that was trying to sneak into the club early."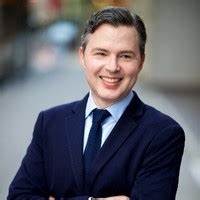 "Problem solver. Proud twitter specialist. Travel aficionado. Introvert. Coffee trailblazer. Professional zombie ninja. Extreme gamer."