Chile and the European Community have maintained a special relationship for more than 50 years based on strong cultural, historical and economic ties. Common world views and progress are key factors in advancing the cooperation agreement between the two sides. Download full analysis document here
In November 2002, the Association Agreement between the European Union (EU) and Chile was signed and, since the agreement came into force in 2003, bilateral trade has doubled. Today, the EU is Chile's third largest trading partner and continues to be a major foreign investor.
In the same way, Chile has signed important agreements with the European Free Trade Association (EFTA) and with the United Kingdom (UK), so that commercial relations, cooperation and investment with Europe are and will be of great importance for Chile. .
The importance of international trade has been in the limelight in the last decade in Europe. The EU, with its 27 member states, has completed a network of trade agreements that currently covers 75 countries and has several more agreements in the process of negotiation and ratification.
In turn, the EFTA1 network of preferential trade relations, which includes 4 countries, has 29 agreements with 40 trading partners and several more ongoing negotiations, mainly with Asian and Latin American countries, including Chile. Furthermore, the UK negotiated about 20 sustainability agreements before Brexit, to replicate existing trade agreements when it was still part of the EU2, including the one with Chile. And also mutual recognition agreements with countries such as the United States, Australia and New Zealand.
The relevance of this extension in terms of the agreement lies in its ambitious scope, that is, it allows these trading blocs to extend their negotiations, beyond the exchange of goods and services and cover areas such as service provision, data protection and investment.
On the other hand, the EU, through the European Green Deal (PVE) as its main roadmap against the current climate crisis, is leading a new trend that focuses on sustainability, well-being and responsible consumption. Based on the above, this document will be based on EU sustainability trends, describing the operations and actions of the main food strategies that are part of the European Green Deal, such as the "From Agriculture to the Table and Biodiversity" strategy, which will certainly have a big impact in the future at the global level. producers and consumers, both in Europe and in countries outside the European bloc that are associated with food exports to the EU, such as Chile.
This document will review the trade agreements that Chile has with Europe, with their respective modernizations, and will analyze forestry and agricultural trade in recent years between Chile and the EU, EFTA and UK3. Download full document here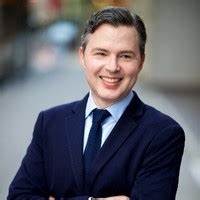 "Problem solver. Proud twitter specialist. Travel aficionado. Introvert. Coffee trailblazer. Professional zombie ninja. Extreme gamer."