REN CALDERÓN ZQUEDA |
Bolivian Rugby is empowered and seeks its growth based on the sacrifices, efforts and support of the British Embassy. This yesterday gave a lot of importance to the athletes and national teams who completed the microcycle at the home of Fatima Don Bosco, in Colcapirhua.
The British Ambassador, Jeff Glekin, provided the Bolivian Rugby Federation (FBR) sports apparel and ball, which will contribute to the sport's growth.
"This is just the beginning, I believe the best pages of rugby in Bolivia are yet to be written," said Glekin.
In his presentation, the British authorities declared themselves to be lovers of rugby and emphasized their interest in strengthening and promoting the practice of this sport in their country.
In addition, the authorities highlighted the initiative of the captain of the Bolivian rugby team, Mark Camburn, who initiated the embassy's steps to contact various organizations in the UK to participate in donations.
Camburn, with dual Scottish-Bolivian citizenship, found a way to allow British support in Bolivia and did not hide his joy at having achieved an "opening to future relations" between nations in the sporting arena.
FBR President, Gonzalo Mancilla, expressed his gratitude for the support provided.
"Right now we are in concentration with both teams (men and women), in a three-day microcycle where we are trying to work both physically and tactically," said Mancilla.
Concerning concentration, he said 30 men and 23 women stayed in the Fatima Don Bosco area, which has a sports field.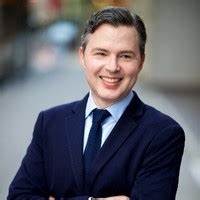 "Problem solver. Proud twitter specialist. Travel aficionado. Introvert. Coffee trailblazer. Professional zombie ninja. Extreme gamer."