MEXICO CITY (apro). – Newcastle Magistrates Court fined Stafford County Council £300,000 for the death of 58-year-old Neville Scattergood, who died after falling from an oak branch.
In addition, at a hearing held on December 22, the board was ordered to pay a fee of 13,165 pounds plus an additional 181 pounds to the victim's relatives.
The county fine was for a tree on a trail near Eccleshall Road Cemetery not part of an inspection program planned by the board in 2009 and the board acknowledged a violation of the Occupational Safety and Health Act.
"While unable to comfort those affected, the board has fully acknowledged its responsibility and has fulfilled its obligations to Mr Scattergood's family at the earliest opportunity," said board chairman Alan White.
He recalls that he once gave Scattergood an award for his work helping others and the death in this way of someone you know is a clear reminder of the responsibility you have as a board.
"After this terrible accident, we have reviewed our control and planning systems and have done everything possible to fix it," he said.
In June, the South Staffordshire coroner investigated the case and called Scattergood's death an "unintentional death".
Executive Health and Safety Inspector Lyn Mizen said it was a tragic accident that could have been prevented if the necessary inspections had been carried out.
What happened to Scattergood?
In October 2019, the man was working along a trail in Isabel Trail, Stafford, when he began suffering a heart attack and leaned against a tree, which broke a branch and fell on him. They found him dead and crushed there.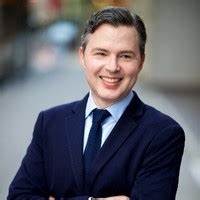 "Problem solver. Proud twitter specialist. Travel aficionado. Introvert. Coffee trailblazer. Professional zombie ninja. Extreme gamer."