Call staff The tallest bar in England have said goodbye to the dozens of people who spent three days trapped there because of one heavy snow hit the area, which prevented them from returning home. However, after a pleasant stay, many customers don't want to leave.
Strange incident happened at the bar Tan Hill Inn seventeenth century in Yorkshire Dales. Customers were at the venue Friday night watching the tribute band from Oasis during the winter storm Arwen hit the region.
Blizzard caused 3 meters snow accumulation and forced to cut the tunnel from the main door, besides, the road remains impassable over the weekend due to a fallen power line being overturned by strong winds.
Most of the guests, including the four dogs, sleeping on the sofa and the stretched mattress on the stone floor. A husband and wife and their dog had planned to camp next door to the pub, but were forced to change plans.
In addition to the acoustic performance of Noasis, groups watch movies on projectors and enjoy the bar and fully equipped kitchen.
"The only thing we really ran out of was for breakfast sausage," says Donna Harroway, bar staff.
They become friends
Apart from food, drink and entertainment, Nicola Townsend, the general manager of the pub, said that the staff had "ensure that personal hygiene is maintained", with shower.
They talk about schedule a meeting a year from now, and even wondered about the possibility of making a film based on confinement by snow.
"The fact that we've all become really good friends, the people who are here … it sounds a bit cliché, but they come as strangers and leave as friends, they really do exist," Townsend said. BBC.
Harroway describes the pub staff as a family that likes to "make things fun", followed by stranded guests. "Everyone was making a mess, picking up glasses, washing dishes, helping out in any way they could. They've been brilliant," he said.
Two of the clients will spend an additional fourth night at the bar.
Follow Heraldo USA in Google news, do CLICK HERE
CRS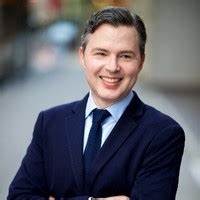 "Problem solver. Proud twitter specialist. Travel aficionado. Introvert. Coffee trailblazer. Professional zombie ninja. Extreme gamer."