The Athletics Integrity Unit (AIU) has temporarily suspended British runner Chijindu Ujah, Members of the team that won the silver medal in the 4×100 meter event in Tokyo, after testing positive for a banned substance. The International Testing Agency (ITA) confirmed that a substance identified as a selective androgynous receptor modulator (SARM) had been found in Ujah's sample.
Samples were collected under anti-doping control on August 6, after the Olympic 4×100 meters final, in which the British team lost gold by only one hundredth the second, when Italian Filippo Tortu crossed Briton Nethaneel Mitchell-Blake at the finish line. Athletes now have the right to request "B" samples collected on the same day for analysis, reports the ITA. Once the analysis is complete, the body will refer the case to the anti-doping division of the Court of Arbitration for Sport (CAS), which will assess the UK relief team's disqualification from the Olympics.
A spokesman for the British Athletics Federation told the media that body does not comment on open process, while Ujah has not made a public statement at this time.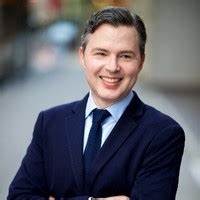 "Problem solver. Proud twitter specialist. Travel aficionado. Introvert. Coffee trailblazer. Professional zombie ninja. Extreme gamer."