London, Jan 25 (Prensa Latina) The Muslim community in the UK today expressed concern about the level of Islamophobia prevailing in the country, after it was revealed that they are the second most hated group across the UK.
The alarm was sparked by a study conducted by the University of Birmingham with the support of poll YouGoV, according to which 25.9 per cent of Britons have negative feelings towards Muslims, surpassed only by gypsies and Irish tourists (44.6 per cent).
The results show how widespread Islamophobia is in the UK, said Secretary-General of the Muslim Council of Britain Zara Mohammed.
The study also found that non-Muslim Britons were three times more likely to show prejudice against followers of Islam than practitioners of other faiths.
Of more than 1,600 people surveyed, 36.3 per cent said Islam threatens the British way of life, with 57.3 per cent saying they support the Conservative Party.
This Islamophobic sentiment is also more present among the middle and upper classes than among workers, added the survey conducted last July, which took into account the age, gender, social class, political affiliation and educational level of those interviewed to achieve greater representation of all Public.
The study by the University of Birmingham came to light shortly after a Muslim lawmaker from the ruling Conservative Party said he was fired from the post of minister in 2020 because his colleagues in the government cabinet were uncomfortable with his religious beliefs.
Following a complaint made this weekend by lawmaker Nusrat Ghani in an interview with the Sunday Times, Prime Minister Boris Johnson ordered an investigation into Islamophobic allegations against the government.
mem/nm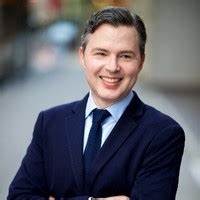 "Problem solver. Proud twitter specialist. Travel aficionado. Introvert. Coffee trailblazer. Professional zombie ninja. Extreme gamer."