Concerts with some of the world's most famous artists outside Buckingham Palace, a private royal estate open to the public and hundreds of celebrations will be part of the event to mark Queen Elizabeth II's 70th anniversary on the throne.
This was revealed by Buckingham Palace today when handing over a card for the Platinum Jubilee celebration of the 95-year-old British monarch.
Also the long holiday, Thursday 2 – Sunday 5 June, will provide an opportunity for communities and individuals across the UK to come together to celebrate this milestone.
In 2022, Elizabeth II will become the first British monarch to celebrate the Platinum Jubilee, 70 years of service, after ascending the throne on February 6, 1952, when she was 25 years old.
There will be Platinum Jubilee celebrations throughout the year across the UK, in Commonwealth countries and around the world as communities gather to celebrate the Queen's historic reign.
Also throughout the year, the king of England and members of the royal family will travel across the country to perform various events to commemorate the occasion.
click to enlarge
A retreat.
But since the queen was ordered to limit herself to less burdensome tasks due to poor health late last year, it's unclear what events she will attend or participate in.
The four days of celebration will include public events and community activities, as well as moments of national reflection on the Queen's 70 years of service.
On Thursday, June 2, the Queen's Birthday Parade known as Trooping the Color will take place, with over 1,400 soldiers, 200 horses and 400 musicians gathering to commemorate the Queen's official birthday, which is generally celebrated on the second Saturday in June.
Also the royal residences at Sandringham and Balmoral will be open to visitors during this holiday.
On June 3, in the Cathedral of St. Paul there will be a "Thanksgiving" service for the reign of the queen.
On Saturday, June 4, the queen will race at the Epsom Downs racetrack, in Surrey, in the south of England.
On the same day, the BBC will present and live stream a special concert from Buckingham Palace that will bring together some of the world's biggest entertainment stars.
Members of the public will be invited to register for this special event and ticket details for UK residents to participate will be released in due course.
On Sunday June 5, in a grand event called the "Big Lunch" ("The Big Lunch"), residents are invited to share lunch and celebrations with neighbors on the streets or in the parks.
Details of the special Jubilee Emblem Contest will be released later this month, along with the Victoria and Albert Museum, Design Museum and Royal College of Art.
The winning entry will become the official emblem for next year's celebrations.
More information on details of Central Weekend and other celebratory events in the UK and the Commonwealth will be released in the coming months. (Telam)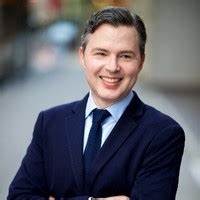 "Problem solver. Proud twitter specialist. Travel aficionado. Introvert. Coffee trailblazer. Professional zombie ninja. Extreme gamer."