Cehegín's Falco Trail will test around 1500 entrants next weekend With registrations sold out a few weeks ago, mountain sports will be dressed up next weekend in Cehegín, when on Sunday, December 5th, it will receive around 1500 athletes who will participate in the competition new edition Falco Trail.
The promise of sport, nature and the spread of all those heritages that will turn the people of the northwestern region into the Rural Wonders of Spain 2019.
It is also a test that already has great national and international prestige.
Here's what Cehegín Mayor Jerónimo Moya presented today, Sports Advisor, José Antonio Zafra, Deportivo Quípar Club President, Javier Guirado, Course Director, Jesús Leal and Murcia Region Athletic Federation Communications Director, Adrian Bonache.
A symbolic event of the track organized by Club Deportivo Quípar, and sponsored by the Cehegín City Council and the collaboration of the Athletics Federation, which will consist of the 11Km Promo, 22KM Average, 47Km Marathon and 71km Ultra.
The Cehegín Mountains will be the setting for this major sporting event, which will welcome participants from most regional and national regions and from countries such as Portugal, Belgium, France, England, Ecuador, the Netherlands and Russia .
The presentation highlighted how important this event is and the effort required by its organization and, at the same time, it has been shown that, with this extraordinary event, various aspects of sport are appreciated, such as effort, solidarity, camaraderie, along with the natural setting which, thanks to this test, is widespread abroad.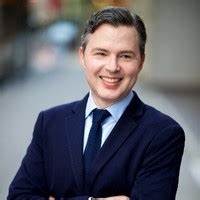 "Problem solver. Proud twitter specialist. Travel aficionado. Introvert. Coffee trailblazer. Professional zombie ninja. Extreme gamer."