Chinese Foreign Ministry spokesman Zhao Lijian confirmed on Wednesday that his country had granted visas to several members of the US Olympic team consisting of government officials.
"The US delegation to the Beijing Winter Olympics consists of a large number of government officials, including those from the State Department, and many of them have diplomatic or service passports," Zhao told a daily news briefing in Beijing.
Zhao said he hoped the "US side will act earnestly" and "Olympic spirit and cooperate with the Chinese side to create a strong atmosphere" for all athletes at the 2022 Beijing Olympics to participate.
Washington last month announced a diplomatic boycott of the Winter Olympics in Beijing and said it would not send an official delegation because of concerns about China's human rights record.
Australia, Britain, Canada and Japan joined the US boycott, while Denmark and the Netherlands did so last week.
Meanwhile, Beijing has called the accusations a "political virus," which the West believes is being used to smear China.
Zhao also said that "the Chinese side is shocked and strongly opposes the malicious comments from the Slovenian leader" Janez Jansa, who said, in a recent interview, that her country wants to strengthen trade ties with Taiwan and calls the autonomous island a "democracy".
Zhao accused Jansa of "blatantly opposing the one-China principle" and supporting "Taiwan independence."
In this sense, Zhao recalls that "there is only one China in the world and Taiwan is an inalienable part of China's territory"; Likewise, he pointed out that "The Government of the People's Republic of China is the only legitimate Government that represents all of China."
Likewise, Zhao assured that "the one China principle is a universally recognized norm that governs international relations and the common consensus of the international community" and "it is also the political basis of relations between China and Slovenia, and China and the European Union".
Zhao stated that "China must and will be reunited" and warned that "no one should underestimate the determination, will and ability of the Chinese people to defend national sovereignty and territorial integrity."
Beijing calls Taiwan, an island nation of 24 million people, a "separatist province", while Taipei insists it has been independent since 1949 and has diplomatic ties with at least 15 countries.
*Translated by Daniel Gallego.
The Anadolu Agency website contains only a portion of the news offered to subscribers on the AA News Broadcast System (HAS), and is in summary form.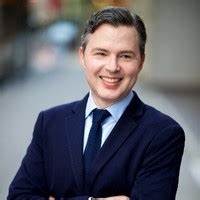 "Problem solver. Proud twitter specialist. Travel aficionado. Introvert. Coffee trailblazer. Professional zombie ninja. Extreme gamer."