The name of the city of Madrid will fly higher than ever. The airline Iberia Express and the capital's City Council have christened one of the company's aircraft in the Madrid name in a ceremony held at the La Muñoza facility, where the member of the delegation board for Tourism, Almudena Míllo, and the president and CEO of Iberia Express, Carlos Gomez. An initiative that will spread the image of the capital city as a tourist destination in Europe's main cities.
The plane, called Madrid, is also reminiscent of the capital in its interior, as it has a special head on the passenger seat with images of monuments and buildings symbolizing the city. Through this action, both entities wish to promote the restoration of short and medium radio connectivity to Madrid, providing visibility to the city and some of its main tourist attractions in all the destinations where Iberia Express operates. In addition, and in line with the Madrid tourism model, the A321neo is committed to sustainability in the tourism and aviation sectors, as the A321neo is the most sustainable aircraft in Airbus' short and medium-haul fleet, it offers 6% more capacity and an efficiency increase of about 20%.
This initiative is part of the Delegated Tourism Area's strategy with companies to promote air connectivity. In this regard, Maillo explained that the City Council "will continue to work closely with companies in this sector, which are ambassadors of the capital to spread the word about Madrid and promote tourism in the capital." Members of the delegation's board have confirmed that "initiatives such as this are highly beneficial for stimulating short- and medium-radius connectivity and visitor arrivals from European markets of strategic importance to Madrid".
Promotion in the main producer of European tourism in Madrid
Along with this action to promote the Madrid destination and also within the framework of the agreement with Iberia Express, other actions have been launched and will continue to be pushed to publicize the capital in its four reference markets in Europe. These are France, England, Germany and Italy, which are currently the main producers of European international tourism to Madrid. This act has highlighted some of the capital's most prominent tourist attractions, such as its extraordinary gastronomy, its natural spaces, its wide variety of purchases, and all the attributes that make it such a unique destination.
Knowledge of the destination among professionals in the tourism sector is very important, which is why the Tourism Delegate Area and Iberia Express met in Paris and Naples with a total of more than 80 French and Italian travel agents and tour operators. Both encounters allow them to discover important resources and tourist news of the capital, as well as sample its gastronomy or dive into its culture through flamenco. The experience is also offered in a similar format and online to several German travel agencies.
Contests on social networks with raffle tickets and hotel nights for traveling to Madrid; an introductory trip with three well-known international influencers who were able to enjoy Madrid destinations on location and were recognized as content creators as 'Madrid Ambassadors'; launching of thematic bulletins in the capital city; The insertion of special magazines or promotional codes for purchases offered to airline business class passengers has been another initiative launched in the development of this collaboration with allies and major prescribers in the capital. /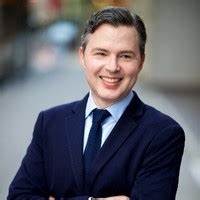 "Problem solver. Proud twitter specialist. Travel aficionado. Introvert. Coffee trailblazer. Professional zombie ninja. Extreme gamer."