In recent years, several European governments have taken increasingly tough lines in relation to migration and asylum policies. This has made European Court of Human Rights He had repeatedly refused.
The last country to deal with the international tribunal, based in Strasbourg, is the UK, whose plans to transfer asylum seekers to Rwanda under a controversial €140m deal with the Central African nation, were suspended, at the last moment, on 15 June 2022.
The number of attempts to cross the English Channel by boat has risen sharply, from fewer than 2,000 in 2019 to more than 28,000 in 2021, according to UK government data.
Meanwhile, nearly 200,000 people entered the Schengen area illegally last year, according to preliminary data from Frontex, the European Border and Coast Guard Agency. This is the highest figure since 2017. A fact that has reignited heated debate within the community bloc about how to deal with these migration flows.
UK and Denmark want to relocate asylum
To reduce the number of immigrants arriving on its territory, Britain signed an agreement with Rwanda in April 2022. He concluded a pact under which the Central African nation would welcome asylum seekers and migrants arriving illegally in Britain, for a maximum of five years, in exchange for 140 million euros.
The agreement has been heavily criticized by the opposition and NGOs helping immigrants and asylum seekers. The first plane to cover the flight between London and Kigali, which would initially carry 130 people, was grounded at the last minute; The European Court of Human Rights issued an order to suspend the trip.
The UK Home Secretary replied, however, that the UK "will not be persuaded", and that "the Government's legal team is reviewing all decisions taken and preparations for the next flight begin now".
Other European countries that intend to outsource the asylum process are Denmark, where in June 2021 a law was approved allowing the transfer of immigrants and asylum seekers to third countries; including Rwanda. No flights yet.
The Nordic countries have one of the toughest immigration stances in Europe. According to the OECD, Denmark granted asylum to around 1,500 people in 2019. Sweden, with a population doubling, received more than 6,100.
While some countries are trying to relocate exiles outside their territory, other European countries are trying to block immigrants, even before they reach their domain.
What does international humanitarian law say
The situation of immigrants and asylum seekers is governed by several texts.
Tania Racho, European legal physician and group member Les Surligneurs you Desinfox-Migrationciting, in particular, the Geneva Conventions.
Adopted in 1951, "it defines refugee status and regulates the non-return of these people at the border, to check their requests, when their home country can no longer protect them," explains Racho.
In fact, the text stipulates that a refugee cannot be expelled or returned "if his life is threatened because of his religion, nationality, membership of a particular social group or political opinion."
The Universal Declaration of Human Rights also stipulates that "everyone has the right to move freely, and to choose their place of residence within the boundaries of a State", and that "everyone has the right to seek and enjoy asylum in any country".
For Tania Racho, most of those arriving in the EU and the UK are not economic immigrants, as is often claimed. Instead, he argues, "asylum seekers, potential refugees, flee because they are persecuted in their own country. Logic will dictate that potential refugees have forcibly left their country, have no time to organize identities".
Thus, he underlined: "arrival in regular situations is a reality that occurs in a minority of cases".
Tighter immigration policies
Hungary, which deported more than 2,800 asylum seekers near the Serbian border in 2021, has repeatedly been criticized by European courts for its asylum policy. Last year, the Court rejected Hungary's so-called "Stop Soros" law, which prevents immigrants from applying for asylum if they come from a country where their lives are not in danger.
The law, which has been in effect since 2018, also makes it a crime to support asylum seekers.
Despite these warnings, Viktor Orbán, as Prime Minister, has decided to oppose the European Union. By refusing to comply with the European Court's ruling, Hungary faces very heavy fines.
Some countries are implementing other strategies
This is the case of Poland, which in January began building a fence on its border with Belarus, to block immigrants. The 'walls' are equipped with cameras and motion detectors, which border guards use to prevent 'smuggling'.
However, the strategies of countries to try to contain the flow of migration, from their territories, are not always successful. Slovenia has even reversed its migration policy, removing barbed wire fences from its border with Croatia. For the Slovenian government, the fence does not serve its purpose: to deter those who cross the border.
Racho recalls that "the seclusion itself was traumatic. That is, there is the trauma caused by that person's departure, plus the trauma of exile, because it is a difficult journey. Once people come to the end of this journey, if they go out again, there is a risk of inflicting new trauma."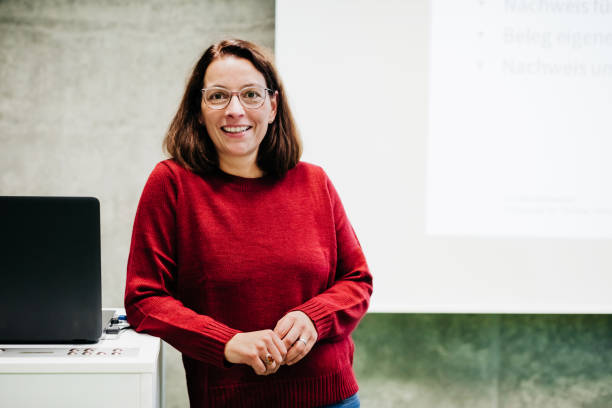 "Web specialist. Incurable twitteraholic. Explorer. Organizer. Internet nerd. Avid student."