photo files. | Credit: Trend Micro
Many technological innovations seek to bring us closer to a safer and more connected world; However, not all were well received and some even brought science fiction closer to reality, as many will remember the 'Person of Interest' series which debuted in 2011, which focused on mass surveillance systems with never-before-seen facial recognition. . ideas move further and further away from fiction and begin to materialize.
International media 'Politico' reports that Clearview AI technology will get official recognition, because in an interview with Hoan Ton-That, the founder of this company, He assured that the United States Patent and Trademark Office had given them a "grant notice," i.e. pre-approval for their patent, because they only had to pay an administrative fee to obtain it.
Clearview is a technology featuring a system that will scan faces through public Internet data to find people on government lists and surveillance camera footage.In the same interview, Ton-That assured that this would be "the first facial recognition patent involving large-scale Internet data." This technology will be sold to government clients (security agencies, law enforcement agencies, etc.) to speed up investigations and searches.
photo files. | Credit: AFP / Nikolay Korzhov

Patents shrouded in controversy
This technology has not gone unnoticed, as there are actually many organizations that have expressed their concern about the possible risks this tool can pose and that it has created around the world.
First, a letter addressed to the Department of Homeland Security in which more than 70 groups including the 'Electronic Frontier Foundation', 'OpenMedia' and other organizations argue that "the Federal immigration authorities' use of Clearview AI has not sufficient oversight or transparency."
In the letter, the company refers specifically to the international media report 'BuzzFeed News' which investigated and found that employees of 1,803 government agencies had used this software without the knowledge of their superiors, as the company built with this tool had issued a license. "Clearview AI's continued violations of civil rights and privacy rights provide many reasons to discontinue its use," the organization explained in the letter, asking the Biden administration to refrain from awarding a new contract to Clearview AI.
On the other hand, also a few days ago the UK Information Commissioner's Office temporarily fined this company a payment of 17 million pounds for allegedly violating the country's data protection laws, according to the control body. , the company did not notify its citizens that their photos were being collected, a decision Clearview is expected to challenge. In addition to the above, last year the UK and Australia launched a joint investigation over concerns about Clearview's practices of extracting data and collecting photos from social networks such as YouTube, Facebook and Twitter.
Ton-That said in interviews that Clearview has no intention of selling its tools to clients outside the government and that it is "important to have an impartial system", however, that the patents open up the possibility of selling them for non-governmental purposes.
CONTINUE READING:
YouTube Premium adds new playback controls for Android and iOS
New Google Photos function that lets you have folders with secret content
Twitter mistakenly suspends users due to their private image policy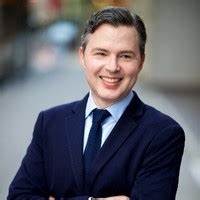 "Problem solver. Proud twitter specialist. Travel aficionado. Introvert. Coffee trailblazer. Professional zombie ninja. Extreme gamer."