Denmark decided not to send an official delegation to the Winter Olympics in Beijing, due to "the human rights situation in China," Danish Foreign Minister Jeppe Kofod said in a statement sent to AFP on Friday.
"The government decided not to participate in the Winter Olympics in China… It's no secret that we in Denmark are very concerned about the human rights situation in China," the statement said.
Previously, the United States, Canada, Britain and Australia decided to boycott the official Olympic ceremonies, specifically condemning the atrocities against the Uyghur Muslim minority in the Xinjiang region (northwest of China). Japan made a similar decision, urging China to "respect human rights and the rule of law."
The Nordic nation failed to convince its European Union (EU) counterparts to adopt a common position to boycott the official Olympic ceremony, which opens on February 4, Foreign Minister Kofod said.
"Unfortunately, it is not possible to reach an agreement among the 27 countries" of the EU, which favors "different options", the minister said.
Sweden announced earlier this week that it would not send an official representative to the Beijing ceremony, citing restrictions imposed by the coronavirus pandemic.
Danish athletes, like athletes from other countries who announced an official boycott, will take part in the competition.
cbw-hdy/ah/har/js/an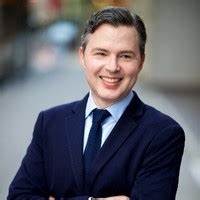 "Problem solver. Proud twitter specialist. Travel aficionado. Introvert. Coffee trailblazer. Professional zombie ninja. Extreme gamer."