Novak Djkokovic was "mentally touched" after being kicked out of Australia for not being vaccinated against the coronavirus, world number one coach Marian Vajda said in an interview published this Friday by the Slovak sports newspaper "Sport".
The Slovakia coach said that "it is clear that this has hit him mentally, that it will hurt him for a long time and it is clear that it will be difficult to get (what happened) out of his head."
"However, I know my students very well. Novak is strong, persistent and hasn't said his last word in tennis," said the Slovak coach.
Vajda, on the other hand, criticized that it had been announced that in order to play in the next Grand Slams, first Roland Garros (France) and then Wimbledon (United Kingdom), it was necessary to be vaccinated against the coronavirus.
"I don't understand why it's important to announce this about the tournament to be played in May, when the world doesn't know what will happen with the pandemic next month," said the coach.
"I don't want to underestimate this situation, it's very serious, but what's the point of discussing this now, in January? Is it still sport?" asked coach Djokovic who was not with his students in Melbourne.
Vajda, who has coached the Serb since 2006, alternated with Croatia's Goran Ivanisevic while accompanying Djokovic to tournaments on his world tour.
"Even at my house, in Bratislava, I couldn't sleep, because I couldn't believe that something like this was possible," the coach recalled of his feelings during a dispute with Australian immigration authorities, which he strongly criticized.
"It was a political process. It will definitely have significant consequences. It will be difficult to come back from that. It is also an invasion of his privacy, his family," Vajda said.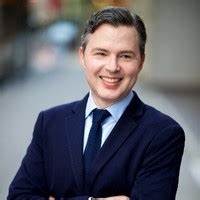 "Problem solver. Proud twitter specialist. Travel aficionado. Introvert. Coffee trailblazer. Professional zombie ninja. Extreme gamer."