English always big master 'lobby', the art of exerting 'influence', a much better term than 'pressure'. After all, everything in life is contact. Former Prime Minister David Cameron knows that. And he always has the best. It comes from a noble family originally related to King William IV, which made him a very distant cousin of the current ruler Elizabeth II. Just one piece of information: when he had his first job interview for the Conservative Party, the political formation got a call from Buckingham Palace —Who has never been identified—convinced that it was "a really promising young man."
After all, in February 2010, already the leader of the party and a few weeks after the general election that would take him to Downing Street, Cameron warns that lobbying will be "the next big scandal" in the UK. What he might not have imagined was that he would be the one to star in it later. Not content to be remembered as the man who called the Brexit referendum, the former 'Tory' leader is at the center of the great controversy that has peppered the whole of Westminster.
The current executive has requested an investigation into the role played by the former prime minister as adviser to Capital of Greensil —The financial company he advised after leaving his post and which is now bankrupt — after sending text messages and emails to the current head of Economics, Rishi Sunak, and two other Cabinet members so that companies have access to certain loans.
But the problem doesn't stop there. A major scandal has opened Pandora's box, uncovering the controversial revolving door system that exists in the highest sphere of the 'civil service' itself. The civil service body advising the Executive should be neutral. But whoever is most responsible, Bill Crothers, he is worked part time for Greensill Capital while still at Whitehall, where all the ministries are located.
To put it in context: Crothers spent three years as a civil servant trade manager, overseeing an estimated £40 billion in taxpayer money – a position he earns £149,000 a year; at the same time, he advised the company that, for years, He is the star of the pampered City. In November 2015, he officially left the civil service to become director of Greensill.
Return of David Cameron, the most hated character in the soap opera Brexit
Celia Maza. London
When asked for an explanation, Crothers came to say that is something that is the order of the day because senior officials can work as advisers to private companies under an agreement endorsed by the Cabinet Office itself. Not heard. The big question is: how do the intricacies of British politics actually work? How far is the 'lobbying' scandal that Cameron himself warned against?
The current 'premier', Boris Johnson – Cameron's rival since his years at Eton and Oxford – has refused to back his old partner, claiming that an independent investigation has a "carte blanche" to resolve the matter. After leaving Downing Street, Cameron was not very kind to Johnson in publishing his memoirs and is now the current Number 10 tenant looks like he wants revenge. The Commission will be chaired by Nigel Boardman, a legal expert who for many years was a partner of the international law firm Slaughter and May and currently serves as a non-executive director of the Ministry of Trade, Energy and Industrial Strategy.
Of course, Johnson has rejected the opposition Labor Party's initiative to form a parliamentary committee to examine cases of lobbying and possible influence peddling between officials and members of the Executive because he believes that "it would not make a good contribution."
When he became prime minister, Cameron promised to lead a "Transparency Revolution", arguing even in 2013 that open government "is critical to a country's potential success in the 21st century." Now he had broken his silence to admit that he had learned an "important lesson" and to explain it should have used "more formal channels" instead of a phone message to ensure "there is no room for misinterpretation". However, he clarified that he had never violated "a code of conduct or government rules."
Brexit tests the city's ancient powers
Eugenio Blanco. London
And this is the key to everything. If the current system allows this type of action, it's because things aren't working as they should. Despite being a former world leader with a list of contacts that would leave many dead, Cameron – who stepped down in 2016 after the Brexit victory – he doesn't need to tell his job later at Greensill with no major Westminster supervisor.
The rules set by the Business Appointment Advisory Committee (ACOBA), which oversees the new jobs of former ministers and senior officials, they only bear two years immediately after leaving the government. Cameron's new job at Greensill began in 2018. Although the chief financial officer, Lex Greensill, previously served as an advisor – unpaid – to Cameron's Cabinet.
Former Prime Minister of Labor Gordon Brown (Cameron's predecessor) had asked for the ACOB's oversight period to be extended to five years and also demanded stricter rules for lobbying groups. "The spectacle of retired rulers use their prestige and influence to support private companies and earning personal income only sinks politics into ugliness," he stressed.
Gordon Brown, determined British politician
Celia Maza. London
Registry Office for lobby groups – created by Cameron himself in 2014 to ensure "transparency" – also doesn't provide any data about 'former' activityPrime'. While the 'lobby' of Westminster's external consultants must disclose their activities with regulators if they do not wish to face fines, Cameron is not required to detail his work affecting the is a direct employee of Greensill. This is one of the major loopholes that groups advocating for system transparency have been warning about for a long time.
Steve Goodrich, from Transparency International UK, emphasized to 'Politico' that Westminster is one of the "few developed Western democracies that do not have complete records of this activity, covering everyone from consultants to those working internally, with clear information on who is trying to influence whom, about what and when."
While in the United States and Canada there are very strict rules about this, in the UK they are all based on a very general description of a "business discussion conversation" or "introductory meeting" style.
Britain crosses the Chinese Rubicon: this is how the Beijing 'lobby' in London works
Celia Maza. London
The controversy did not only shake the former prime minister. Another big question that arises now is what is the current practice of 'civil service'. The controversial appearance of Bill Crothers, once a high ranking official, it might just be the tip of the iceberg.
Crothers had revealed to ACOBA that he took on a part-time role as an advisor to the board of financial firm Greensill Capital in September 2015, while still working in public administration. Explain that the appointment has been approved by "Internal conflict of interest policy" from the Cabinet Office and supported by the head of the institution itself at that time. Because of that, he never needed to report on his new role.
ACOBA has now also opened a special investigation seeking an explanation from the Cabinet Office and demanding a full list with details: civil servants who have or have had other part-time jobs in the private sector.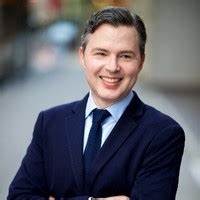 "Problem solver. Proud twitter specialist. Travel aficionado. Introvert. Coffee trailblazer. Professional zombie ninja. Extreme gamer."