young man Bernat Erta, who turns 21 on February 15, won this Saturday Bruno Hortelano in 400 meters from national indoor control what happened in salamanca.
Erta (New Balance) set the time 46.95 to be at the top of Spain's rankings this year and beat a daredevil Bruno Hortelano, who after leading most of the test succumbed in the last yards against the men from Lleida, who secured his best start to the season. The 2016 European 200 meters champion finally did a time trial 47.10.
igo Pérez (Hiru-Herri) finished third with 47.55, ahead of Lucas Bua (Barcelona), fourth with 47.57), and Mark Ujakpor (Playas de Castellón), fifth with 47.87. In race 2 also international Darwin Andrés Echeverry (Tenerife CajaCanarias) won with 47.59. A total of nine athletes fell in under 48 seconds.
Angela Garcia (Univ. León Sprint) won the women's version of the two rounds on the track with 55.20.
Sergio Juarez (Playas de Castellón) equals best Spanish record of the year in 200 which Daniel Rodríguez has with 21.37 you Paula Seville (Playas de Castellón) wins in women with 23.60, second Spanish campaign record after María Vicente's incredible 23.34.
In controlling the area which was also held this Saturday, Seville already scored 7.48 in the semifinals 60 meters and dropped the two hundredth o'clock in the final (7.46), five short of his best record this winter, and 0.25 below the national record set by Sevillian Maribel Pérez on January 9 in Antequera (Málaga).
Idaira Prieto (The Celtiberas) won 1,500 with time 4:27.16 you Sergio Lopez (Nutriban At. Alcantarilla) 60 smooth with 6.71.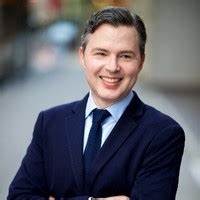 "Problem solver. Proud twitter specialist. Travel aficionado. Introvert. Coffee trailblazer. Professional zombie ninja. Extreme gamer."