DISTRUST: Libyans are trying to agree on new election dates, but presidential candidate Mohamed Al-Muntasir says corruption and a power-hungry elite are blocking free elections.
Two days before Christmas Eve, it is confirmed that the presidential election in Libya which will be held on December 24 has been postponed.
Britain, France, Germany, Italy and the United States in a joint statement last week called on Libya to set a new election date as soon as possible.
By telephone from the Libyan capital, Tripoli, Libyan presidential candidate Mohamed Al-Muntasir spoke with Klassekampen about the shattered dreams and locked-in conflict the country is facing.
– We revolted because we dreamed of a better Libya. "This is not what we wanted," he said of the current situation.
Al-Muntasir joined at the start of the popular uprising against Muammar al-Gaddafi, Libya's 42-year leader, in 2011.
That same year, NATO bombed rebels to power in Libya, and Gaddafi was hanged and killed. The country is steeped in chaos, anarchy, countless militias with changing alliances and civil wars.
– It is normal for revolutions to be followed by turbulent periods, but we must push the country forward. Politicians have so far failed to do so, says Al-Muntasir.
Libya's parliament is expected to meet yesterday to set a new date for the election. According to Al-Muntasir, it may be easier said than done:
– I don't think we can or will hold elections soon. The obstacles that cause the postponement of the election must be removed first.
No political will
Al-Muntasir leads the Mawteny Center Party, which means My Homeland and is a well-known businessman. He conveyed three main points in the program: the fight against corruption, national reconciliation and a plan to save the country's collapsing economy.
– What do you think are the obstacles to the election?
– There are a few things. Parliament has voted for an electoral law, but there is no agreement on it among Libya's divided political elite. Besides, the country still doesn't have a constitution, he said and continued:
– Political elites in this country do not have the political will to hold free elections. The main reason is that most of the elite profit from the extreme corruption, which is currently seeping into the country. They want the status quo because it provides fertile ground for financially unfair gains, but mainly because it prevents prosecution, he said and elaborated:
– For example, the country's interim prime minister Abdel Hamid Dbeibah, who promised not to run in elections, is still standing. The reality is that he has used his tenure as prime minister to run a campaign for himself – with state funds. It is illegal and unethical, said Al-Muntasir.
Dbeibah himself denied the accusations.
Need a unified team
Al-Muntasir also believes that General Khalifa Haftar, who has been appointed head of the military parliament in the east, is a destabilizing factor.
– Haftar has taken leave from his position as army chief in the east, to run for office. But what will he do if he doesn't win the election? Returning as the leader of the army in the east? It is hard to believe that he will obey the newly elected political leadership. The lack of a unified national army is one of the biggest challenges in Libya, he stressed.
While Haftar in the east is considered the army chief elected by parliament, he is regarded by many in western Libya as a rebel general and war criminal.
Many analysts feared delaying the election could lead to a new civil war, but Al-Muntasir rejected it.
He claimed, however, that the Libyan people no longer trust the country's political elite – as they are all fighting to keep what they have in power instead of compromising to free Libya from the defects the country has endured.
national reconciliation
This trust can only be restored through national reconciliation between all parties in Libya, the presidential candidate claims and describes himself as "a very moderate part of the February movement" – a movement that supported and supported the uprising against Gaddafi in 2011.
The movement has in recent years been divided over whether the new regime should hold dialogue with people from Gaddafi's old regime, first and foremost Seif al-Islam Gaddafi, son of the late Muammar al-Gaddafi and leader of the Green Movement. He is running as a candidate in the election.
"We rebel because we dream of a better Libya. This is not what we want »

— MOHAMAD AL-MUNTASIR, PRESIDENT OF CANDIDATE I LIBYA
– Unlike the most conservative part of the February movement, I am open to dialogue with Seif al-Islam. He is important in the work for national reconciliation, but it does not benefit Libya that he is running for elections now. Al-Muntasir said and added:
If he wins the election, he will have strong and hostile opposition that will make it impossible for him to do his job as president.
The split in Libya
Libya has remained divided since 2011. In 2012, the first civil war ended when the country elected its first constitutional assembly. Islamists have a majority in the assembly that will write the country's constitution within two years.
But the assembly was not completed in 2014, and as its mandate had expired, new parliamentary elections were held.
Non-Islamists won the election and Islamists, who lost their majority, refused to recognize the election results. The newly elected non-Muslim MPs had to flee to Tobrouk. The Islamists remain in Tripoli.
The civil war only started in 2014. Libya is in fact divided into east and west with two governments, two central banks and a group of militias. In the east, General Khalifa Haftar managed to gather a militia under his leadership and was appointed head of the military parliament in Tobrouk. In the west, a dozen militias gathered around the government and fought against Haftar's forces.
In 2019, Haftar began a massive offensive against Tripoli, but Turkey joined Tripoli's side and forced Haftar back.
Haftar has been backed by French, Egyptian, Emirati and Russian mercenaries from Wagner's group. The Tripoli faction is supported by Turkey and Syrian, Qatari and Italian mercenaries.
– We now see that Turkey, Qatar, Egypt and the Emirates have held talks, and the front line between them is being sharpened. This is good news for Libya and provides a window that we should take advantage of, Al-Muntasir said, but stressed:
– Parliament must elect a new government which must prioritize eradicating corruption. Without corruption, foreign intervention can be prevented. In this respect, corruption is more dangerous than external interference in Libya.
Al-Muntasir said that although foreign interference has contributed to the chaos in Libya, it is first and foremost the Libyans themselves who are responsible for the current chaotic situation.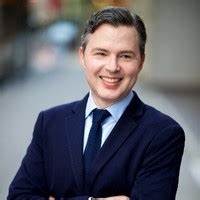 "Problem solver. Proud twitter specialist. Travel aficionado. Introvert. Coffee trailblazer. Professional zombie ninja. Extreme gamer."