After introducing a powerful new blend that expertly blurs the line between Post-Rock melodies and the extreme intensity of the Hardcore/Black Metal sound through a pair of fierce singles last year: "Where Wolves Once Roamed" and "The Sorrow We Have Sown" – anonymous artist based in England known as Evolutionary Sleeper returns to take his hybrid music further with a scathing three-track lineup on the Labyrinthian EP. Only this time, he wasn't alone.
Featuring the superhuman voices of three distinct, quirky and incredibly powerful personalities to bring a new dimension of depth to the music of the Labyrinthian EP, the latest tracks from Evolutionary Sleeper feature the talents of Dan Picknell, Alex Hamilton and Laur Lindmae at the helm. microphone.
In a flak combination of professional skill and sonic savagery, the balance of power between music and sound of the new Evolutionary Sleeper songs is stronger than steel, played with unshakable unity and sheer power, with each artist involved injecting pure poison and life into the veins. of his words. Producing a result that speaks volumes for itself, the full setlist of three Labyrinthian EP tracks is a testament to what collaboration can happen when everyone is at 100%.
From the twists, turns, quirks and engrossing awesomeness at the heart of the music, to the ultimate power each guest star adds to every syllable they sing, scream, and growl, Labyrinthian is engineered and engineered not to hit. . , don't skimp on barracks, and shake the damn walls around you. Committed, dedicated, and invested in every moment from start to finish: Evolutionary Sleeper and his entire team of collaborative stellar talent release a nuclear-inspired lineup with performances guaranteed to wow and melt speakers this winter.
Officially Coming on All Major Music Platforms Online: Join Evolutionary Sleeper as he mixes his instrumental chaos, professionally controlled chaos, and chilling lyrics, with menacing vocals that come straight from hellfire scenes in some of the world's best music. . found in today's Alt-Metal/Hardcore, in an unforgettable experience immersed in bubbling sensory sounds.
Labyrinth: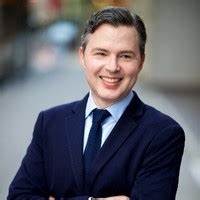 "Problem solver. Proud twitter specialist. Travel aficionado. Introvert. Coffee trailblazer. Professional zombie ninja. Extreme gamer."