That British farmer and landowner will receive a grant to convert a large area of ​​land into nature preserve or to restore river plains. When the UK became part of the EU, farmers received subsidies based on the amount of land they planted. After Brexit, the UK Government has agreed to pay based on farmers' concern for the environment.
The plan will allow landowners and farmers in the UK to secure funds to set aside large tracts of land – between 500 and 5,000 hectares – for wildlife restoration or flood prevention projects. State Secretary for the Environment, George EusticeHe told the BBC: 'We are moving towards a more generous set of incentives for farmers. Thanks to this, we were able to confirm sustainable food production profitable and supportive nature restoration«.
British farmers hold the key to restoring nature
Within the framework EU Common Agricultural Policy, farmers receive money from taxpayers based on the area of ​​land they cultivate. The more land they own, the more cash assistance they receive. Around 3.5 billion pounds distributed in 2020. Now that the UK Government wants that, instead of rewarding farmers for the amount of land they work on, encourage them to introduce practices that improve the environment.
Agriculture produces 10% of emissions greenhouse gases in the UK. And it has long been accused of damaging the environment. Eustice said the plan would lead to "fundamental changes in land use", creating new forests, restoring peatlands and carrying out other "intensive interventions". The aim of this pilot project is to create 10,000 hectares of restored wildlife habitat, which can help remove carbon and restore the UK's rivers and streams.
The problem is in the details of the nature care plan
To Craig Bennett, CEO of Wildlife TrustThese plans represent a "golden opportunity". And he clarified: "While the Government is making a fuss, what matters is the details. And this hasn't been published nearly six years after the EU referendum," he said.
James Robinson, farmers from the region Cumbria and which owns 300 hectares of land, he said it was difficult to assess the proposal because it "lacks details." We must act now. The way agriculture has been managed in the last 40-50 years has come at the expense of the environment. We cannot continue as before. We have to change now, and as farmers we have to step up and make changes," said Robinson.
Some plans that will help maintain threatened species
Dr Alexander Lees, Manchester Metropolitan University, says the plan fits the challenge reverse the decline of Britain's most endangered species. But at the same time he clarified that it seems very difficult "to reverse the loss of biodiversity of the most threatened species in just 10,000 hectares." "If we're serious, we have to run towards the 300,000-hectare target as quickly as possible," said Leeds.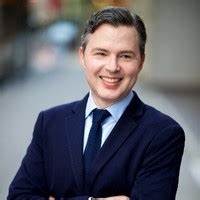 "Problem solver. Proud twitter specialist. Travel aficionado. Introvert. Coffee trailblazer. Professional zombie ninja. Extreme gamer."