In break the rules (United Kingdom, 2020), director Philippa Lowthorpe adopts a style very typical of British cinema; comedy that addresses relevant and complex social issues. The film is based on real life events.
In the last scene, the image of the protagonist of the story is presented as it is now. 50 years have passed. One line says what happens to their lives after the events narrated in the film.
This story tells, in general terms, the development of the feminist movement in Great Britain in the sixties.
Various expressions and strategies in the fight against patriarchy and the defense of women's rights in all areas of life are presented.
The Miss World pageant, held in London in 1970, is the axis on which history revolves. Two positions opposite each other; that patriarchal and machismo is now being promoted by the feminist movement.
Several activists, who had been introduced as part of the public, demonstrated with slogans and gestures in the room where the contest took place. It is estimated that in that year the event was watched by 100 million viewers worldwide.
The contest was suspended while the police forcibly expelled the activists. His strategy allows the audience to hear his claims and proposals. The next day all the newspapers in the world referred to this fact.
In this way, British feminists achieved a media position they had never had before. In the context of their struggle, they reject the use of mass media. That year for the first time the pageant was won by a woman of color, Miss Granada. Her favorite is Miss Sweden.
The story is well told and articulates the personal lives of eight or ten protagonists with the development of the emerging feminist movement.
Lowthorpe said it was important to "tell stories from multiple perspectives", as success stories. It is proposed to develop a narrative that will explain the context, filled with characters who make decisions in dealing with various situations.
Specific criticism is divided. There are those who say that this film lacks comic efficiency and dramatic power. Others claim that it is a well-told story.
It is also said that he has a great script and a great performance. Some argue that it is a funny and smart film. I included myself among them.
It can be seen on Netflix.
break the rules
Original title: Bad attitude
Production: UK, 2020
Direction: Philippa Lowthorpe
Screenplay: Gaby Chiappe and Rebeca Frayn
Photography: Zac Nicholson
Music: Dickon Hinchliffe
Cast: Keira Knigyley, Gugu Mbatha-Raw, Jessie Buckley, Greg Kinnear, Leasly Manville, Keeley Hawes, Phyllis Logan, Rhys Ifans, John Sackvillwe, Suki Watehouse, Emma Corrin, Charlotte Spencer (…)
What we do at Animal Politico requires professional journalists, teamwork, maintaining dialogue with readers and something very important: independence. You can help us move on. Be part of the team. Subscribe to Political Animals, benefit and support journalism for free.
#YoSoyAnimal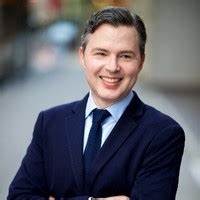 "Problem solver. Proud twitter specialist. Travel aficionado. Introvert. Coffee trailblazer. Professional zombie ninja. Extreme gamer."