Sunday, 02 January 2022 | 6:02 am.
Germany took yesterday and throughout this year the presidency of the so-called Group of Seven (G7), which brings together the major economic powers of the West and Japan, and which will meet under the new command of Chancellor Social Democrat Olaf Scholz in June in the Bavarian region.
The G7, created in 1975, used to be known as the G8, but in 2014, following the annexation of Crimea, it suspended Russia's participation. In addition, it does not include economic powers such as China, India, South Africa or Brazil.
According to German news agency DPA, the new Chancellor Scholz will receive the G7 heads of state and government between June 26 and 28 at Elmau Castle, in the Bavarian Alps, in a meeting whose agenda will focus on climate change, the fight against the pandemic. and strengthening international cooperation and democracy around the world.
"We will use our presidency to make this group of nations a pioneer, a climate-neutral economy pioneer and a just world," Scholz promised in his New Year's address, adding: "International cooperation is important. In a world that will soon have 10 billion people, our voices will only be heard if we act in concert with many others."
It is not yet clear whether the German government will maintain the same direction the UK has given it during its 2021 presidency.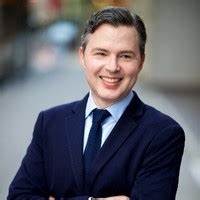 "Problem solver. Proud twitter specialist. Travel aficionado. Introvert. Coffee trailblazer. Professional zombie ninja. Extreme gamer."