Another American bi-champion joining the Aurinegro squad, it is Gonzalo Alejandro Jara Reyes, who is considered the "historic centre-back" of the "Golden Generation" of Chilean football.
An outstanding footballer, also internationalized his talent, as he had three passes through England, one at West Bromwich Albion (2009-2011 and 2012-2013), adding 67 games and 2 goals; another at Brighton & Hove Albion (2011-2012), playing 14 games; and most recently at Nottingham Forest (2013-2014), an institution where he played 56 games, adding minutes to play in both the Premier League and the Championship. After passing England, he reached Mainz 05 of the German Bundesliga, managing to play 27 games between 2014 and 2016.
After that experience, His return to Chile was marked at the 2016 Clausura Championships, where he played for the University of Chile, totaling 77 matches.
After this, Jara moved to Argentina will wear the Estudiantes de La Plata shirt (2018-2020) adding 22 games on its way through the trans-Andean lands.
In mid-2020 he will arrive in Mexican football, signing for Monarcas Morelia the Clausura that year, play 8 games; for Mazatlán FC in Apertura 2020 added 7 games; and most recently by Xolos de Tijuana, reaching 13 games in the 2021 Clausura.
Then he will return to Chile for the Second Round of the 2021 First Division Tournament with Union La Calera, playing 7 matches.
His numbers on the Chilean National Team are true legends, like add 2 America's Cup"red one(Chile 2015 and Centenario 2016), was also present at the continental tournaments Venezuela 2007, Argentina 2011 and Brazil 2019. In addition, the talented footballer played 2 World Cups (South Africa 2010 and Brazil 2014), not to mention the World Cup sub 20 Netherlands Cup 2005. Simultaneously, he also became the runner-up of the 2017 Russian Confederations Cup, with a total of 115 duels played and 3 goals in his history with the national team.
The wins add up and continue, because at the local level He managed to get 5 First Division titles, 4 with Colo Colo (Apertura y Clausura 2007, Clausura 2008 and Clausura 2009), and Clausura 2017 with Universidad de Chile.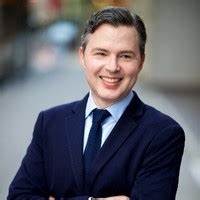 "Problem solver. Proud twitter specialist. Travel aficionado. Introvert. Coffee trailblazer. Professional zombie ninja. Extreme gamer."