The Government today rejected "strongly" the UK Secretary of Defense's statement, Ben Wallace, who said he would defend the Falkland Islands from "thugs", a phrase that Argentine authorities deemed "incompatible with existing diplomatic relations."
"Argentine democratic governments have consolidated their claim to sovereignty over the Malvinas Question within the framework of international law and through peaceful and diplomatic channels," the Foreign Ministry warned in a statement released today.
In that regard, he stressed that, therefore, "Secretary Wallace's reference is completely inappropriate and unacceptable."
"The Republic of Argentina reiterates that the UK must comply with several UN resolutions," the statement said and reminded that it "urges a negotiated solution to the sovereignty disputes over Malvinas, South Georgia and South Sandwich. And the appropriate maritime space".
He also called for "once again in the UK to respect international standards" declaring "the South Atlantic a zone of peace and free from nuclear weapons, and the demilitarization of the Malvinas."
The Ministry of Foreign Affairs, headed by Santiago Cafiero, reminded in the text that this year marks the 40th anniversary of United Nations General Assembly resolution 37/9, adopted on November 4, 1982, a few months after the end of the South Atlantic conflict, which did not change the nature of the dispute. sovereignty."
In it, the United Nations urges, once again, the governments of Argentina and the United Kingdom of Great Britain and Northern Ireland to continue negotiations to find as soon as possible a peaceful solution to the sovereignty dispute in question. Malvinas Islands," said the Ministry of Foreign Affairs.
click to enlarge
A retreat.
The communique was entitled "Malvinas Question: Argentina Rejects British Secretary of Defense's Statement."
"The Argentine Foreign Ministry categorically rejects the statement by the British Secretary of Defense, Ben Wallace, published yesterday in the Daily Telegraph newspaper," the Foreign Ministry said, stating that "his aggressive threats and derogatory references to Argentina are inconsistent with existing diplomatic relations. ".
Wallace yesterday led the action for the so-called "Margaret Thatcher Day", in which 40 years of the Malvinas War is remembered, which will be celebrated on April 2.
"Our adversaries must never doubt Britain's determination to stand up to bullies, to stand up for those who cannot defend ourselves and our values," he said.
In addition, he referred to the Malvinas Archipelago as the "Land of the Falk" and stated that "history is full of consequences from those who underestimate this small island, General Galtieri is no different". (Telam)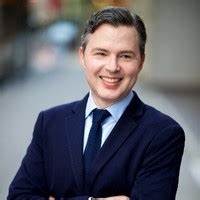 "Problem solver. Proud twitter specialist. Travel aficionado. Introvert. Coffee trailblazer. Professional zombie ninja. Extreme gamer."