The leader of Britain's opposition Labor Party, Keir Starmer, had to self-isolate today after testing positive for the coronavirus for the second time, while the Government acknowledged the "extreme pressure" on hospitals after shelving new restrictions.
Boris Johnson said yesterday that the UK can overcome the current peak without the need for new measures as microns are causing a milder clinical picture and there is a continued campaign to strengthen the anticovid vaccine in the country.
The UK yesterday reported a record 218,724 coronavirus cases.
In this context, the UK Government announced today the easing of restrictions on travelers arriving in the UK from overseas, which were put in place in the wake of the emergence of Omicron, a move the transport sector has been waiting for.
Starting Friday, travelers will no longer have to show a negative coronavirus test before boarding the UK and, if they are vaccinated, they will not have to self-isolate pending the results of tests taken after arrival, the British Prime Minister announced. Boris Johnson, before Parliament.
According to the British press, Johnson may also announce some changes to the monitoring of tests. It is believed that consideration is being given to removing the follow-up PCR requirement for those who test positive for the lateral flow test (LTF) but are asymptomatic.
Several UK hospitals have declared a state of emergency because increase in hospitalizations due to progress of variance and large numbers of staff quarantined after testing positive or having been in close contact with an infected person.
Gillian Keegan, Secretary of State at the Ministry of Health, today acknowledged hospital overload in an interview with the BBC network. "Right now, they are under extreme stress because of the Omicron variant, because of the number of positive cases and the increase in hospitalizations, and at this point in the year (winter) when they are always under extreme stress," he said.
Johnson said yesterday that the country had "a chance to escape" the spike in infections without imposing stricter measures. However, he acknowledged that the coming weeks would be "challenging" and vowed to work to ease pressure from the Public Health Service, known as the NHS.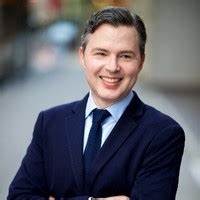 "Problem solver. Proud twitter specialist. Travel aficionado. Introvert. Coffee trailblazer. Professional zombie ninja. Extreme gamer."