Beijing is using the upcoming Winter Olympics to "wipe" its "terrible" human rights record, warned the director of the NGO Human Rights Watch (HRW), urging countries to join a diplomatic boycott.
The United States, Britain, Australia and Canada announced that they would not send their political representatives to the opening of the Winter Olympics in Beijing on February 4, accusing China of human rights abuses, including against the Uighur Muslim minority in Xinjiang. region (northwest).
HRW director Kenneth Roth insisted that other countries should also refrain from sending senior officials to the Olympics, to help "expose mass atrocities" in the region, as well as China's "destruction of basic freedoms in Hong Kong" by China.
"The Chinese government is clearly trying to use the Beijing Olympics to cover up its appalling repression," he told AFP in an interview ahead of the release of HRW's annual report on Thursday.
He also recalled that HRW did not ask athletes to boycott the Olympics, but insisted that the government could not limit itself to "pretending that everything was normal."
"At the very least, the international community should take part in the diplomatic boycott of the Olympics," he added.
Roth also insisted that Olympic sponsors should take a stand in this regard.
"Instead of promoting" efforts to cover up this abuse, companies should "highlight what is happening in Xinjiang," he said.
Activists denounce that at least one million Uighurs and other minorities, mostly Muslims, have been imprisoned in "re-education camps" in this region that touches Central Asia.
Beijing claims the camps are vocational training centers aimed at reducing Islamic extremism.
Beyond diplomacy, Roth said companies have a moral obligation to fight abuses in Xinjiang.
"All companies should do what they can to avoid supporting or legitimizing the Chinese government's crackdown," he said, noting the recent decision by automaker Tesla to open dealerships in the region showed a "lack of sensitivity."
But HRW's director said that many countries appeared more determined to criticize China at the United Nations in New York and Geneva.
But Roth lamented that UN Secretary-General Antonio Guterres, who was due to attend the Olympics opening ceremony, "remained silent and refused to speak critically about the Chinese government."
"This is a huge global failure," he said.
nl / rjm / cdw / sag / js / es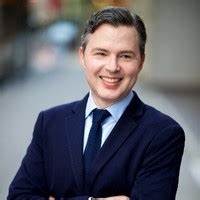 "Problem solver. Proud twitter specialist. Travel aficionado. Introvert. Coffee trailblazer. Professional zombie ninja. Extreme gamer."