I don't know if it's called running or galloping what he does, the only thing I do know is that now it's going to be the center of a "zero emission possibility" supercar.
Initial information is quite sketchy.
They write that as the only fully digital car manufacturer in the world, Hungarian/UK Kincsem is based on a Formula 1 player construct and is all built around artificial intelligence and blockchain technology.
By the way, they only accept investors through Sygnum Bank, a Swiss institution based entirely on digital currency.
The only thing that's relatively clear in this fog is that Ian Callum has been asked to stand in as chief designer for the car.
Callum was and is still one of the world's best designers, although he was pushed by the new geniuses at Jaguar last year (he's also got something behind Aston).
He said that not only would he be given the opportunity to design one of the most beautiful cars in the world, he would also establish a design department that would develop a design language that one of the world's most innovative luxury brands could use.
In other words, there is a plan for some ambition here.
But it looks like he's not alone in the fun.
Tibor Bak, the man behind Motors which will produce this car, said that he plans to use the world's top designers to create a whole family of beautiful supercars.
The reference to possible zero-emissions might mean that they will use Formula 1 technology with extended hybrid elements so you can tinker around in Ring 2 with a quiet internal combustion engine and only move forward with hybrid electric.
If they show up in my inbox again I'd say no.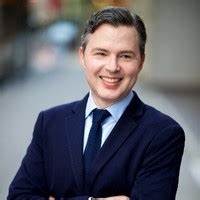 "Problem solver. Proud twitter specialist. Travel aficionado. Introvert. Coffee trailblazer. Professional zombie ninja. Extreme gamer."