Narges Mohammad
An Iranian court sentenced prominent human rights activist Narges Mohamadi to eight years in prison and 70 lashes, her Paris-based husband denounced on Sunday.
"We have heard that in a five minute trialNarges Mohamadi has been sentenced to eight years in prison and 70 lashes," Taghi Rahmani, the activist's husband, said on Twitter.
Rahmani points out that Since they were unable to contact the activist, they have no further details about the trial and that the sentence included a two-year ban on access to "telecommunications."
"The new ruling is not clear to us," he said. Iranian authorities have not reported the sentence through official channels.
Muhammad, who? directs Iran Center for Defense of Human Rights, was released from prison in 2020 after several years behind bars accused of acting against national security and propaganda against the system. During his long period behind bars, Mohamadi spent time in solitary confinement and went on hunger strikes, which worsened his health.
Narges Mohamadi and requests for his release
In November 2021, recaptured while participating in a memorial to an activist who died during the 2019 protests, which began with rising fuel prices and extended to demonstrations against the country's political class. Amnesty International (AI) denounced that during these protests there were more than 300 deaths and thousands of prisoners.
In the months prior to his arrest, the activist had worked with the families of those killed during the protests to seek justice. Amnesty condemned Mohamadi's arrest last year, calling the activist "a prisoner of conscience targeted for his peaceful human rights activities."
British-Iranian hunger strike
retired civil engineer Anooshe Ashoori He started a hunger strike this Sunday to protest his arrest and the UK Foreign Office's inaction to expedite his possible release. ashoori He has been imprisoned for more than four years for being accused of spying for Israel.
Ashoori's daughter, Elika Ashoori, has explained that the strike was due to a "lack of progress" by the UK Foreign Office and is "in full solidarity" with other detainees such as former US diplomat Barry Rosen and other dual nationals held in prison. will leave as a "hostage". Tehran does not recognize dual citizenship for those born in Iran.
Amnesty International campaign for the release of Anoosheh Ashoori (Reuters)
"My father, who has been a hostage in Iran for four and a half years, has decided to join his hunger strike from Evin prison," Ashoori explained in a video posted on Twitter. "We are very concerned about his health ahead of his 68th birthday," he added.
"Given that there has been no progress in the UK Foreign Office's efforts to secure their release and with no indication that the welfare of the hostages held by Iran is a priority for the US, UK and European governments, let us begin this hunger strike in the hope of attracting worldwide attention.", he argued at the launch of a network campaign with the hashtag #FreeTheHostages, "free the hostages".
The UK Foreign Office has stressed in response that Ashoori's arrest is "totally unjustified", British public broadcaster reports. BBC.
Rosen is one of 52 Americans detained at the US Embassy in Tehran during the 1979 Islamic Revolution. He started a hunger strike in Vienna last Wednesday to demand that Iran release all foreign nationals before a signing is made. between Iran and the great world powers.
British-Iranian husband Nazanin Zaghari-Ratcliffe spent nearly three weeks on a hunger strike in November outside the UK Foreign Office in London.
Richard Ratcliffe denounced that his family were victims of a "dispute between two countries", as Iran demanded the return of 400 million pounds to Britain and the Iranian authorities had transferred to the family that they would release Zaghari-Ratcliffe if he did. paid this amount. However, London refused to address this debt.
(With information from EFE and Europa Press)
CONTINUE READING:
US Navy detains a ship carrying 40 tonnes of explosives from Iran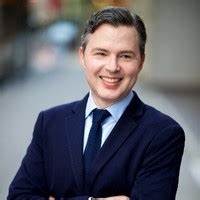 "Problem solver. Proud twitter specialist. Travel aficionado. Introvert. Coffee trailblazer. Professional zombie ninja. Extreme gamer."