Fan of La Liga they can buy from this wednesday merchandise and products from 13 LaLiga Santander clubs via Amazon. Thanks to this collaboration there will be stores on the English, Italian, French and German websites.
This experience will initially be available to fans in England, Italy, France and Germany and is expected to expand elsewhere throughout 2022 to continue sharing the spirit of LaLiga and its team with more and more fans around the world.
As reported media serviceStarting today, December 29th, you can visit the LaLiga store on Amazon and find products from the following LaLiga Santander clubs: Getafe CF, Cádiz CF, Granada CF, Athletic Club, Levante UD, Villareal CF, Real Sociedad , Deportivo Alavés, RCD Espanyol, RCD Mallorca, RC Celta de Vigo, Real Betis Balompié and Club Atlético Osasuna.
Regarding this collaboration, scar Mayo, executive director of LaLiga, pointed out that "for LaLiga, it is imperative to offer LaLiga Santander and LaLiga SmartBank clubs all the possible tools to bring our league closer to fans around the world." "Through this exciting collaboration with Amazon, we are continuing to develop our internationalization strategy and we can continue to promote the growth of the competition and its club," he said.
"For now, we have 13 LaLiga Santander clubs participating in this project and LaLiga stores will be launched from December 29 in England, France, Italy and Germany. Our goal is to incorporate more LaLiga clubs and a presence in more regions of the world, which will be announced in the first quarter of 2022", he assured.
"We are delighted to launch this collaboration with LaLiga, bringing official merchandise and a personalized shopping experience to thousands of LaLiga fans so they can celebrate and share their love for Spanish football. At Amazon, we are proud to help LaLiga in its quest to expand internationally, bringing fans closer to their passions wherever they are," said Hernando Moncaleano, Head of Fans 360 at Amazon.
In the LaLiga store on Amazon, fans will be able to find more than 1,600 different products from the 13 teams participating in the project. There will be a wide variety of items available, from sportswear to other men's and women's wear, and even mugs, toys, household goods and more from this LaLiga Santander club.
Electronic commerce
LaLiga is constantly looking for ways to work with new technologies, as well as business opportunities that allow LaLiga Santander clubs and LaLiga SmartBank to thrive and thrive. Thanks to this partnership with Amazon, professional football clubs in Spain have the opportunity to reach more fans outside of Spain.
In the development of this initiative, LaLiga will coordinate with each of the participating clubs to ensure the production and availability in time and form of the products offered for sale, in order to offer their customers a new and extraordinary shopping experience. .
Clubs will benefit from Amazon's infrastructure and will be able to easily update their inventory and commercial offerings within the online store. In the UK it will be the store 'Amazon.co.uk www.amazon.co.uk/laliga'. In France, the shop 'Amazon.fr www.amazon.fr/laliga'. In Italy, the store 'Amazon.it www.amazon.it/laliga' and in Germany, the store 'Amazon.de www.amaozn.de/laliga'.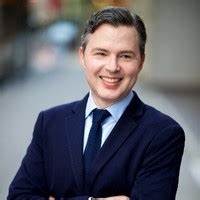 "Problem solver. Proud twitter specialist. Travel aficionado. Introvert. Coffee trailblazer. Professional zombie ninja. Extreme gamer."