Concerns arose from possible interference with sensitive navigation equipment used during landings in inclement weather.
Airlines around the world are adjusting their schedules and deployments aircraft for flights to the United States for fear that 5G deployment by AT&T Inc. and Verizon Communications Inc. near US airports can interfere with key security systems.
In Latin America, preventive adjustments have been made since yesterday. Latam Airlines, which deals with manufacturers, decided in Brazil to reprogram certain operations using the Boeing 777 fleet, given the uncertainty about the effects that use of the radio spectrum could have.
Thus, the airline explained that will use a Boeing 787 on the Guarulhos-Miami route and a Boeing 767 on the Guarulhos-New York route. "The company is carefully monitoring this matter to make further adjustments, if necessary, always in accordance with the recommendations of the aviation authorities of the country in which it operates," the statement said.
However, today after new information and updates from its provider, the airline was able to resume operations. "Given the lack of data on the Boeing 777 model, we proactively decided to suspend flights, but now and for now we have no loopholes standing in our way," they explained from Latam.
It may interest you: "US airlines raise the alarm because of the impact of 5G on flights, Chilean authorities override it".
Emirates Airlines Dubai says it will suspend flights to several US cities, including Chicago, Newark and San Francisco, while Japan Airlines Co. and ANA Holdings Inc. said Tuesday they would cancel some routes and not fly their 777s to and from the mainland United States. Together.
British Airways canceled some services to the United States on Wednesday and also made several aircraft changes, a spokeswoman for the airline said. The British carrier uses Airbus SE A350 and Boeing 787 jets to operate some flights that normally fly the 777, according to tracking website FlightRadar24. Singapore Airlines Ltd. will also replace the 777 with the A350, the airline said in a statement.
Korean Air Lines Co. say the plane 777 and 747-8 affected by 5G service and is rearranging its fleet. Air India Ltd. also warned that flights to the US would be reduced or reviewed from January 19.
The concern stems from possible interference with sensitive navigation equipment used during landings in bad weather, which a trade association representing major US airlines said could cause a "catastrophic blackout".
The frequencies in the so-called C-band used for 5G service are close to the airwaves used by the plane's radar altimeter, which tracks altitude and allows landings in bad weather. They also power several critical security systems.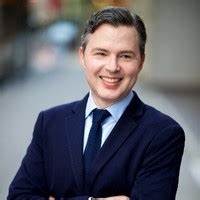 "Problem solver. Proud twitter specialist. Travel aficionado. Introvert. Coffee trailblazer. Professional zombie ninja. Extreme gamer."