The Minister for Science, Technology and Innovation, Daniel Filmus, who is secretary to Malvinas, Antarctica and South Atlantic, highlighted the UK's "lack of international support for colonial policies" and celebrated instead, "all multilateral organizations' endorsement of Argentina's claim to Malvinas", while warning that , within the framework of the dialogue expressed by Argentina and promoted worldwide, "the ball is in the realm of Great Britain".
"Tell me what you're proud of and I'll tell you what you lack," said Filmus, recalling that "in his year-end greeting to the islanders (UK prime minister) Boris Johnson celebrated the team Malvinas' participation in the ping-pong.pong championship".
"Rarely has the British Government openly and rudely acknowledged the lack of international support for its colonial policies. 2021 has been a year in which all multilateral organizations have emphasized their support for Argentina's claim to the Malvinas", the official said in a statement to Télam.
Filmus highlighted that this support was expressed by "regional organizations, such as OAS, Celac (including Commonwealth member states), Mercosur, Parlasur, Parliament of Central America."
"But it was also declared by acclamation by the United Nations Decolonization Committee and China's G77+ which brought together 133 countries from all continents," he stressed. He said that "after Brexit, the European Union left Malvinas, Georgia and South Sandwich out of free trade agreements with the UK. At the same time, the UK suffered severe setbacks to its colonial policies at other latitudes by the International Court of Justice, as in the case of the Chagos Islands. ".
In his recent Christmas message to islanders, Johnson said, among other things, that "after all, 2021 is the year even the International Table Tennis Federation recognizes, with strong protest by some, the inviolable sovereignty of table tennis players from the Falklands. sue. ".
Filmus replied that "in the context of their rejection of their colonial strategy, celebrating a ping pong match only highlights their isolation. However, this sport's justification refers to a lucky event that occurred in the early 1970s. It went down in history as 'Ping-Pong diplomacy.'
"From this incident, the first steps were taken to re-open dialogue between the United States and China, when the United States accepted an invitation to play table tennis in the region of the Asian giant," recalls Filmus.
And he added: "Welcome the rescue of Boris Johnson from the sport if it is useful so that the British government, 40 years after the war (over the Malvinas Islands), will continue dialogue with Argentine democracy for the restoration of the exercise of our sovereignty over the Malvinas on the terms demanded. by the United Nations and the International community since 1965, the year the General Assembly adopted Resolution 2065 (XX). Argentina has permanently declared its willingness to dialogue. The ball is on the pitch of Great Britain".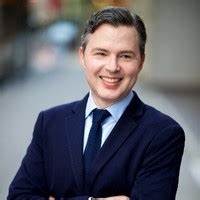 "Problem solver. Proud twitter specialist. Travel aficionado. Introvert. Coffee trailblazer. Professional zombie ninja. Extreme gamer."