The Michelin Group will conduct the first tests of an automated telescopic inflatable sail system for ships, Wing Sail Mobility (WISAMO), during the second half of this year. For this, a 100 m² sail will be installed over the MN Pelican, which is chartered by French shipping company Brittany Ferries and which currently includes services between Poole (United Kingdom) and Bilbao on two weekly rotations.
In this case, if trials with this prototype are successful, it will be possible to continue working on this phase of the development of this new technology and then deploy a larger wing.
'Mc Pélican', leased from Brittany Ferries since 2016, currently operates two weekly rotations between the city of Poole, in England, and Bilbao, in Spain. In the second half of 2022, the Wisamo system will be installed on board.
Michelin presented this project last year. It is an automatic auxiliary propulsion system, with an inflatable sail on a telescopic mast, which has been developed by the R&D department of the tire manufacturer in collaboration with two Swiss inventors.
According to Michelin, this system can increase fuel consumption by up to 20% depending on the type of ship, its route and navigation conditions. "Installation on commercial vessels will allow the sails to be tested in real conditions and will serve for the industrial development of this new technology," they said from Michelin.
The French manufacturer has already tested a prototype sailboat from marine racing sailor Michel Desjoyeaux. The test started between June and December last year at Lake Neuchâtel in Switzerland. The second phase of the trial is scheduled to take place this winter in the Bay of Biscay.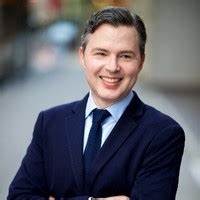 "Problem solver. Proud twitter specialist. Travel aficionado. Introvert. Coffee trailblazer. Professional zombie ninja. Extreme gamer."