follow Sun on Instagram and sign up for a newsletter from our editor!
The appointment of Jens Stoltenberg as the new head of Norges Bank means that diplomats now expect more active discussions within NATO about who will take over as Secretary General this fall.
NTB was notified of this by the information team in the alliance.
NTB knows that at the NATO Headquarters in Brussels there is a desire to wait as long as possible with discussions.
But the Allies also did not have infinite time. Stoltenberg's term ends on September 30, and therefore NATO aims to install a new Secretary-General before the Madrid summit at the end of June – that is, in just four months.
Therefore, it is urgent to find a good candidate. To this day, no clear favorite has emerged.
NATO may face a paradigm shift
Unorganized process
The process of finding a new secretary general was described as disorganized and partly chaotic.
Sources from several countries also emphasized that this survey is still in its very early stages.
Traditionally, discussions have been direct between the presidents and prime ministers of the largest member states. Formal procedures were described as less important, despite the NATO council formally appointing new commanders.
It can also demand to reach an agreement between allies. When Stoltenberg's predecessor, Anders Fogh Rasmussen was appointed in 2009, negotiations continued until the Strasbourg/Kehl summit because Denmark's role in the caricature dispute made it difficult for Turkey to accept it.
Stoltenberg then took over as secretary general in 2014.
In retrospect, the Stoltenberg period has been extended twice. When he resigns, it will be like the longest-serving secretary-general since Joseph Luns, who served twelve years 1971-1984.
Another extension?

Another question is whether the Stoltenberg period can be extended once again.
Within the alliance, there was disagreement about how realistic this would be after Stoltenberg's appointment as central bank governor in Norway. Many dismissed it as impossible and pointed out that Stoltenberg had to keep his word when he himself said he wanted to go home. Others believe that Stoltenberg, on the other hand, is under relatively heavy pressure to continue, not least because of the need for a steady hand on the wheel in the current emerging situation.
As far as NTB is concerned, several allies have raised the issue directly with Stoltenberg to try to persuade him to stay. This must have happened even after he was appointed the new head of the Norges Bank.
Incumbent governor ystein Olsen resigns as early as Tuesday, but Stoltenberg will wait until December before joining.
Meanwhile, Deputy Governor Ida Wolden Bache replaced Olsen.
– We have a war in Europe
Rejection

According to NTB information, the Allies also refused to start the search for a replacement for Stoltenberg prematurely.
One concern at NATO headquarters is that discussions about who will take over could undermine Stoltenberg ahead of the summit in Madrid.
The background is that NATO at this summit will adopt a new strategic concept. This is the first time NATO has updated the strategic concept since 2010, and Stoltenberg now has a key role to play in drafting the document. Therefore, the allies wanted to prevent their authority from weakening.
At the same time, a lot can happen in European politics ahead of the summer. Politicians who are not considered candidates today may suddenly become relevant later. Others may suddenly become unavailable.
Art balance

Once the big countries find candidates they think are good, the process can go very quickly.
But a number of factors come into play in the discussion.
One of the factors that became the focus of the NTB resource persons was geography. After the last two general secretaries both came from Scandinavia, one could imagine the member states in the east and south would think that it was their turn.
In addition, the Allies had to take into account how other top positions in Europe were distributed between different countries and regions.
But sources familiar with the process also point to two other equally important factors.
* One is that it is time for NATO to have a female Secretary General. Throughout its 69 year history, the alliance had 13 people at the top.
* The second is that it is desirable to have a secretary general who has been the prime minister or president of a member state.
– If you have to meet both of these criteria, then that's a pretty narrow field, says one diplomat.
name list

In recent weeks, various media have highlighted some women who may be relevant.
One of them is Sophie Wilms from Belgium. He is a former Prime Minister, speaks fluent French and English and hails from a country that is also a member of the EU. What is still against him getting the job is that another Belgian, Charles Michel, is currently the president of the EU.
Former British Prime Minister Theresa May has also been mentioned in the past, but she is not considered a big favourite.
Other women highlighted in media speculation are former Estonian President Kersti Kaljulaid, former Lithuanian President Dalia Grybauskaite and former EU Foreign Minister Federica Mogherini.
If not being a woman, Mark Rutte is a name that is often mentioned. He has been the Prime Minister of the Netherlands since 2010 and is considered a solid candidate.
What still speaks against Rutte is that it has only been two and a half months since he formed a new government in the Netherlands.
(©NTB)
NATO condemns Russia and Belarus – sharpens preparedness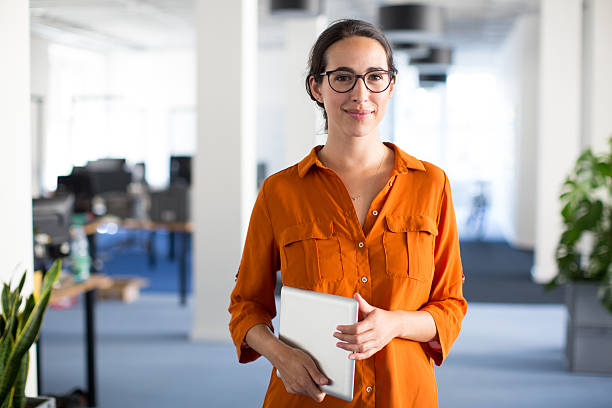 "Subtly charming web junkie. Unapologetic bacon lover. Introvert. Typical foodaholic. Twitter specialist. Professional travel fanatic."