– We face new global threats and challenges, including the growing power of China.
This is what NATO chief Jens Stoltenberg, who on Wednesday met with British Prime Minister Boris Johnson in Downing Street, said.
NATO wants to quell Chinese aggression and great power ambitions, and Britain has sent warships and special forces into the South China Sea.
Following a NATO mission in the Mediterranean, the British aircraft carrier HMS Queen Elizabeth is now on its way.
The ship carries 18 fighter jets and 250 special forces, and the large warship is accompanied by torpedo fighters and a submarine.
In this way, NATO and the UK will send a strong signal to China that they must respect international maritime law in the region.
America already has a lot of military activity in the area and the intention is that Britain's contribution will also be a more permanent presence.
– important ally
After meeting with Boris Johnson, Stoltenberg thanked the British Prime Minister for the country's contribution and described Britain as one of the most important members of NATO.
– I visited HMS Queen Elizabeth in Portugal last week. This is an impressive aircraft carrier. "This demonstrates the UK's commitment to contributing to our common security and defense, in which they are investing heavily," Stoltenberg said after a meeting with the British Prime Minister.

– We need that commitment because we live in an unpredictable world, Stoltenberg emphasizes.
International players
Prime Minister Boris Johnson is eager to show the world that they are still an international player to be reckoned with even after leaving their binding partnership with the EU after 40 years of membership.

For Brexit activist Boris Johnson, the slogan has long been "Global Britain", which many have interpreted as an attempt to restore Britain's greatness. In reality, it's more complicated than that. Only now do we see the contours of what this means. Britain invested heavily in building parts of its military, while cutting aid to poorer countries.
Inviting NATO to the Climate Summit
NATO has also been invited to the UN climate summit for the first time. Boris Johnson is hosting the meeting to be held in Scotland this fall.
NATO chief Jens Stoltenberg said it was important that NATO was part of the climate work in the world.
– Global climate change creates conflict and leads to a more insecure world. "It plays a role for our security and is therefore important for NATO," Stoltenberg told NRK.
Stoltenberg's visit to London comes ahead of the NATO summit to be held in Brussels on June 14, where US President Joe Biden will be attending for the first time.
The last NATO meeting in London was with the critical Donald Trump at the helm. On Monday, NATO bombers flew over the 29 member states of Europe and the United States as a symbol of the defense alliance standing together.
Apart from China, Belarus, Ukraine and withdrawal from Afghanistan are on the agenda.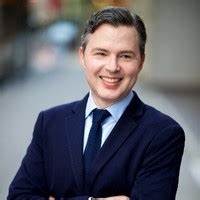 "Problem solver. Proud twitter specialist. Travel aficionado. Introvert. Coffee trailblazer. Professional zombie ninja. Extreme gamer."