At the beginning of every week we receive data from GFK Entertainment with list best selling video game of the week legalized in the United Kingdom, one of the few regions in the world that makes this type of data public. While consumer behavior varies from region to region, this sales chart gives us a good idea of ​​which video games are currently the most successful, and seem to be Nintendo Switch is the console with the most sold video games.
In closed week from 9 to 15 January UK's best-selling video game is Minecraft in its version for Nintendo Switch, published by Nintendo in the region and which came in at number four last week. Second place remains the same FIFA 22 managed to maintain its position for three consecutive weeks.
Minecraft
FIFA 22
Super Mario Party
Mario Kart 8 Deluxe
Animal Crossing: New Horizons
Call of Duty: Vanguard
Minecraft Dungeon
Just Dance 2022
Fit Ring Adventure
GTA V
Pokemon Brilliant Diamond
WarioWare: Get Together
Super Mario 3D World + Bowser's Fury
Super Mario Bros. New U Deluxe
LEGO Harry Potter Collection
Related: Rumor: Mario Kart 9 for Nintendo Switch will be announced in 2022.
This week's surprise is Super Mario Party, rising to third after being at #29. The strangest thing about this is that Super Mario Party is more than 3 years old since coming to Nintendo Switch, so the public can mistake the game for Mario Party Superstars which was released last year. In fourth place we have Mario Kart 8 Deluxe, who lost first place but did not leave the Top 5, as usual. Animal Crossing: New Horizons is in fifth position, so four Top 5 games were published by Nintendo for Nintendo Switch.
Call of Duty: Vanguard was in sixth place, thus continuing to generate good sales for Activision Blizzard. Minecraft Dungeon is in sixth place, debuting on this chart for the first time, and unlike the main installment, it is published by Mojang on all platforms. Just Dance 2022 from Ubisoft ranks eighth, while Fit Ring Adventure for Nintendo Switch is in ninth position, representing casual games that also work for sports.
Read more: The Metroid Prime remake for Nintendo Switch finished development recently.
GTA V closes this week's Top 10 best sellers in the UK, the same as last week. The next four positions also correspond to Nintendo Switch games, with Pokémon Brilliant Diamond, WarioWare: Get It Together, Super Mario 3D World + Bowser's Fury y New Super Mario Bros. U Deluxe. The games that make up the Top 15 best-selling video games in the UK are LEGO Harry Potter Collection from Warner Bros.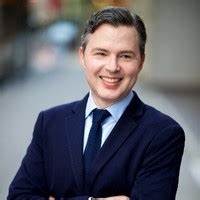 "Problem solver. Proud twitter specialist. Travel aficionado. Introvert. Coffee trailblazer. Professional zombie ninja. Extreme gamer."