– We strongly believe that the further proliferation of such weapons should be prevented, said the rare joint statement of the five veto-wielding countries on the Security Council.
– Nuclear war can never be won and must not be fought, it further stated.
The five nuclear powers have all signed the Non-Proliferation Treaty (NPT) and through it are also committed to eliminating nuclear weapons in the long term.
Monday's statement came after the NPT's last review, which first took effect in 1970, was postponed. Evaluation was supposed to start on January 4, but was postponed due to the pandemic.
Tense
The five veto powers on the Security Council said their main task was to "avoid war between nuclear weapons states and to reduce strategic risks".
The joint statement comes at a time when relations between Russia and the United States are more tense than in a long time. Concerns are also rising that tensions between the United States and China could lead to conflict, particularly as a result of disagreements over Taiwan.
Believe in increased trust
– We hope that, in the current difficult situation for international security, such political statements will help reduce the level of international tension, the Russian Foreign Ministry said.
China believes the statement will increase confidence.
"A joint statement from the leaders of the five nuclear powers will help increase mutual trust and replace competition among great powers with coordination and cooperation," Deputy Foreign Minister Ma Zhaoxu said, according to China's state news agency Xinhua.
Keep yourself updated. Receive daily newsletter from Dagsavisen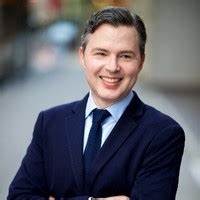 "Problem solver. Proud twitter specialist. Travel aficionado. Introvert. Coffee trailblazer. Professional zombie ninja. Extreme gamer."