The worst of the coronavirus pandemic is behind us and the Omicron variant is not the same disease we had a year ago, says a leading British immunologist.
John Bell, a professor of medicine at Oxford University who played a key role in the development of the Oxford vaccine developed by AstraZeneca, told the BBC that the successful launch of the vaccine had dramatically changed the course of the pandemic. .
According to Bell, although hospitalizations have increased in recent weeks as microns spread throughout the population, the disease "appears to be less severe and many people spend relatively short periods of time in hospital."
He argues that fewer patients need oxygen and the average length of stay is reduced to three days.
"The horrific scenes we saw a year ago with a lot of people dying prematurely are now history from my point of view and I think we have to believe that it is likely to continue," he said.
The immunologist also said he agreed with the government's decision not to introduce new measures until the New Year.
However, staff absenteeism as a result of the Omicron variant has had an impact on public services, according to a union leader.
It is estimated that, in London alone, up to 40% of public hospital staff could be absent due to rising coronavirus infections.
Meanwhile, UK Health Secretary, Sajid Javid, yesterday ruled out that there will be more changes in the current configuration of restrictions, as the Government awaits more evidence on the impact of the new variant on healthcare.
Prime Minister Boris Johnson has been criticized for continuing to reject calls from health officials to strengthen new measures to combat the high rate of Omicron infections.
Scotland, Wales and Northern Ireland, meanwhile, introduced new social distancing rules, closed nightclubs and limited the number of people in gatherings.
In the UK, emphasis is being placed on mandatory use of chin straps on public transport and in shops, remote work is encouraged and more tests are promoted for return travelers.
The UK recorded another 321,036 coronavirus cases over the Christmas period, the latest official statistics show.
NHS data released yesterday showed that there were 113,628 additional cases in the UK on Christmas Day, another 108,893 on Sunday the 26th and 98,515 in the last 24 hours.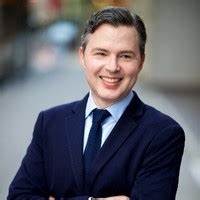 "Problem solver. Proud twitter specialist. Travel aficionado. Introvert. Coffee trailblazer. Professional zombie ninja. Extreme gamer."