Islamabad, January 27 (EFE).- Pakistan's Prime Minister, Imran Khan, will attend the Winter Olympics starting in Beijing on February 4 to "express solidarity" against the boycott of the Olympics by countries such as the United States.
"The main purpose of this visit is to express solidarity," Pakistan's Foreign Minister Shah Mahmood Qureshi announced Thursday while intervening on Pakistan's PTV state television.
Khan will visit Beijing between February 3 and 5, having been invited by Chinese President Xi Jinping, who is scheduled to meet with him, Qureshi said.
The Pakistani leader will also meet his Chinese counterpart, Li Keqiang, the foreign minister added, before noting that "history shows that Pakistan and China have always supported each other in difficult times."
In recent months, countries such as the United States, Britain or Australia announced a diplomatic boycott of Beijing 2022 because of the human rights situation in the Asian country, especially because of the treatment of the Uyghur minority in China's northwestern region of Xinjiang. .
Pakistan and China maintain important diplomatic and economic ties, notably due to the construction of the China-Pakistan Economic Corridor (CPEC), a major infrastructure project with which the Chinese giant seeks to gain a gateway to the Arabian Sea and in which it has invested. 60,000 million dollars.
The corridor between these two countries is limited to the New Silk Road, China's great infrastructure and telecommunications plans with Eurasia and other regions.
"Our foreign policy is focused on economic diplomacy," Qureshi said today, highlighting the creation of a special task force led by the prime minister to implement CPEC projects.
(c) EFE Agency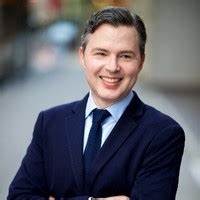 "Problem solver. Proud twitter specialist. Travel aficionado. Introvert. Coffee trailblazer. Professional zombie ninja. Extreme gamer."